Pack Feeder 4 infeed system enhances efficiency
With Bosch's recently launched non-contact product distribution station Transver SDP and the Pack Feeder 4 infeed system, bar manufacturers can increase efficiency. The sophisticated full product inspection of the Pack Feeder 4 detects misaligned products in order to be rejected. As a result, machine stops are minimized and productivity is increased. Depending on the product being packaged, the feeding system can be optionally equipped with side belts for optimal product positioning and stability, enhancing reliable and efficient bar packaging. The low-pressure design allows for gentle product handling. With its reliability and robustness, the Pack Feeder 4 can be operated 24/7. Thanks to the modularity and standardized interfaces, the feeding system can be easily integrated with Bosch's flow wrapper portfolio. At Interpack, it will be showcased with the Pack 401 horizontal flow wrapper, now available with a narrower cutting head enabling higher packaging speeds for heat seal applications.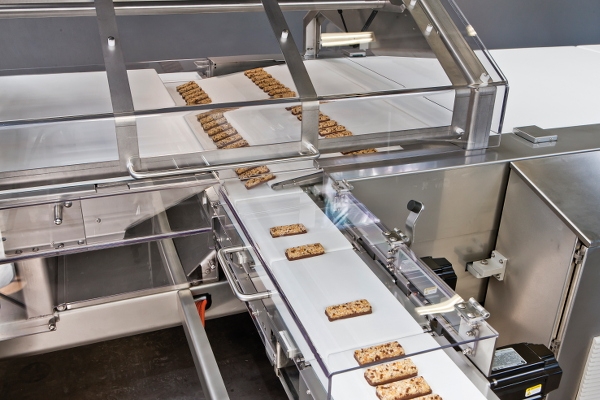 Case packer newly designed for increased safety and efficiency
After making its European debut at FachPack 2013, the Elematic 3001 case packer will have its global launch with Interpack. It handles a variety of pack styles, including tray, classic full wrap-around and two-part, shelf-ready packaging. This flexibility is ideal for manufacturers supporting different brands and products. The new ergonomic design and lowered blank magazine make machine operation easier and safer. With the new Elematic 3001, easy and tool-less packaging format changeovers are realized thanks to the intuitive "Elematic click system." When parts lock into place, a click sound indicates the successful format changeover. Manufacturers benefit from higher efficiency as this eliminates time-consuming fine-tuning and avoids errors while using scales. Compared to previous models, Bosch further enhanced the Elematic's hygienic design. With fewer components, the frame has an open design and is easily accessible. Horizontal surfaces and corners have been avoided and corrosion-resistant materials, such as stainless steel, anodized aluminum or brass, are used.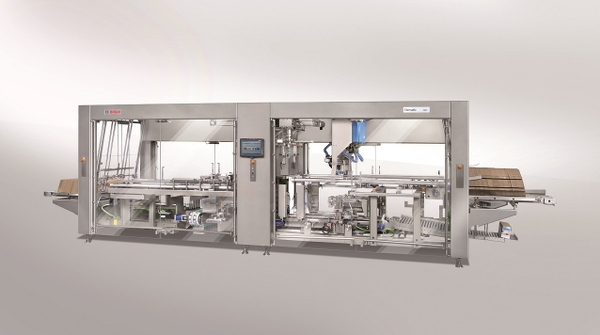 The technologies will be on display at Interpack 2014, Düsseldorf, Germany from May 8 to 14 in hall 6, booth A31 - C58.