With the new, patented closing unit with a C-base frame and highly precise positioning of the carriage of 0.01 mm without mechanical stop, the Eblow X07 series offers the latest drive technology, which works in a quiet, energy-saving and knock-free manner. These factors enable the blow moulding machine and mould to have a long service life and ensure even more economic production than before.
BA 25 – blow moulding machine for 5-gallon PC water containers
The demand for water containers is growing worldwide. The containers, which were first developed to provide water for offices in the USA, are now well established in supermarkets, doctors' practices and sports centres all over the world.
The Bekum type BA 25 blow moulding machines for 5-gallon polycarbonate water containers are now fully established on the markets in North and Latin America as well as in Asia. The highlights of this high performance machine are the stationary closing unit with an S90N extruder and the modern AKZ 1.6 accumulator blower head.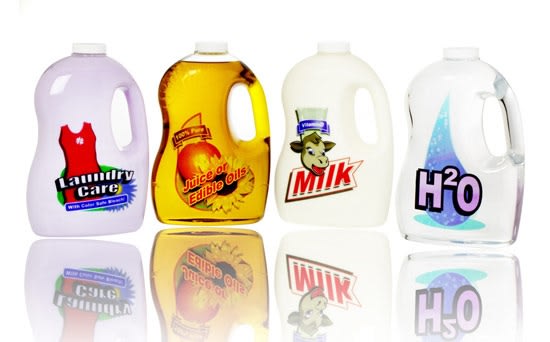 All of the components of this space-saving machine enable stable – and therefore reliable – production with high output levels. The BA 25 enables significant reductions to the cycle time and thereby provides an option for saving costs. Depending on requirements, the BA 25 can be supplied with or without an internal punch and integrated turning station.
All articles can be manufactured with a filled or blown neck. Depending on the procedure, it is also possible to manufacture the articles with or without a handle. The particular advantage of the BA 25 is that at the end of the manufacturing cycle, the bottles are removed in an upright position, allowing the further transport of finished, protrusion-free, recyclable articles which require no further work.
Increasing popularity of PET co-polyester handle bottles
Currently there are over 30 Bekum extrusion blow moulding machines in use worldwide for the production of first-rate PET co-polyester handle bottles for the beverages industry. The integrated handle offers a clear advantage which can only be produced with the extrusion technology.
Fine-tuned screw geometry, the special extrusion head design and punch technology are the crucial factors that enable the Bekum machines to process the very sensitive co-polyester material without errors and with high output levels. Bekum will be exploring this area in detail at the Interpack and informing packaging material processors of how they can create added value.