After seven years of litigation, Battenfeld-Cincinnati (Foshan) Extrusion Systems Ltd., the leading supplier in extrusion machinery industry in China, finally won its intellectual property rights case against Donghua Machinery in 2010.
Since 1998 battenfeld-cincinnati (Foshan) has manufactured plastic pipe extrusion lines with know-how from its European parent companies (Battenfeld-Cincinnati Germany / Bad Oeynhausen and battenfeld-cincinnati Austria / Vienna) and has ranked among the technological leaders in China. In 2003, Battenfeld-Cincinnati (Foshan), originally Battenfeld Chen Extrusion Systems, filed a suit before a Chinese court against one of its competitors, Dongguan-based Donghua Machinery Ltd., for product piracy concerning the company's complete PO 450 pipe extrusion line which includes a single screw extruder, extrusion die and downstream equipment (vacuum tank, haul-off and saw).
The court in Dongguan established in its 2007 ruling that Donghua Machinery unlawfully used confidential documents detailing the manufacture of PO pipe extrusion lines that are the property of battenfeld-cincinnati. Donghua Machinery was ordered to destroy immediately all illegally obtained copies of drawings and other technical information as well as all PO 450 pipe extrusion equipment manufactured on the basis of these documents, whether still in production or already on the market. Production, sale and marketing of these products by Donghua was prohibited, and a fine of RMB 500,000 was imposed.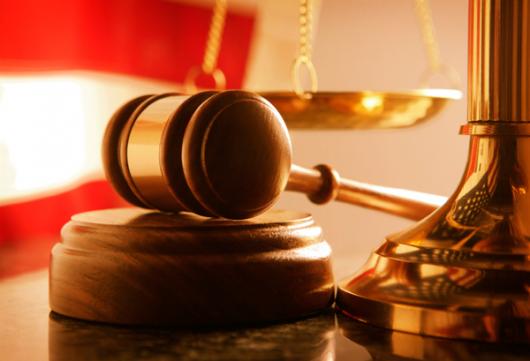 However, Donghua Machinery did not accept the ruling and appealed to Guangdong Higher People's Court arguing that the PO pipe extrusion technology claimed as intellectual property by battenfeld-cincinnati was actually public domain and could be obtained by reverse engineering after the products' launch on the market.
In response, battenfeld-cincinnati presented conclusive evidence that its technical information was unique and had never been released to the public in any form, and that the technical parameters related to processing know-how, materials for parts, tolerance matching, surface roughness and assembly dimensions used for this extrusion line could not have been obtained by means of simple reverse engineering such as disassembly and mapping. In addition to this, Donghua Machinery could not offer proof that it had independently developed the technology in question.
Based on these facts, Guangdong Higher People's Court judged the allegation of Donghua having illegally obtained the technical information for the PO 450 pipe extrusion line plausible and, after a re-hearing of the case spanning 2 years passed its verdict in 2010. The Court ruled that Donghua Machinery had infringed the intellectual property rights of battenfeld-cincinnati, turned down Donghua's appeal and confirmed the 2007 ruling by Dongguan Court.
"This case shows that it is worth fighting for one's rights, especially concerning intellectual property that has been developed for years with high effort", states Jürgen Arnold, CEO of the battenfeld-cincinnati group of companies. "It has always been one of our core competences to develop leading technologies providing unique solutions for our customers and we will continue to defend our intellectual property rights all over the world".
Battenfeld-Cincinnati (Foshan) Extrusion Systems Ltd. is a member of the battenfeld-cincinnati group of companies, one of the world's largest suppliers of extrusion lines and equipment for the production of pipes, profiles, film and sheet.