Comau is going to present its excellences in packaging and palletizing applications at the upcoming fair Automaticon that will be held in Warsaw from march 14th to 17th. At the booth C-10 in hall 1, visitors will meet the latest solutions dedicated to: handling, packaging and palletizing applications.
Rebels-S, the new Scara Robot will be the real star at the booth. With a reduced layout and footprint and totally controlled by the R1C lightweight 19" Rack, the Rebel-S6 0.60 will perform an handling application picking and placing pieces in specific areas with high precision and repeatability.
In addition a Comau NJ40 will be employed in an handling demo powered by a pneumatic gripper. This robot is an excellent choice for applications such as assembly, handling, machine tending, arc welding, press to press automation or machining applications. The NJ 40 is a robot with a payload of 40 kg and a reach of 2.500 mm.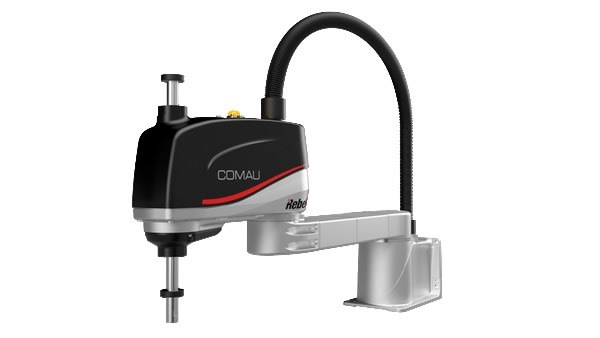 Last, TES a partner company, cooperating with Comau in the North East Europe cluster will show a minimized palletizing line, where Racer3 works as a palletizing robot. Sensors, conveyors, pallets, even the wrapping machine is inside this 4 square meter demo cell that will emphasize the high performance of Racer3, such as speed, accuracy and repeatability.
All these robots are different but shares some characteristics: precision, reliability and efficiency. All mentioned features are present and very important in production environment, no matter if we speak about Automotive, FMCG or other industry. With Comau there's the same quality in each product.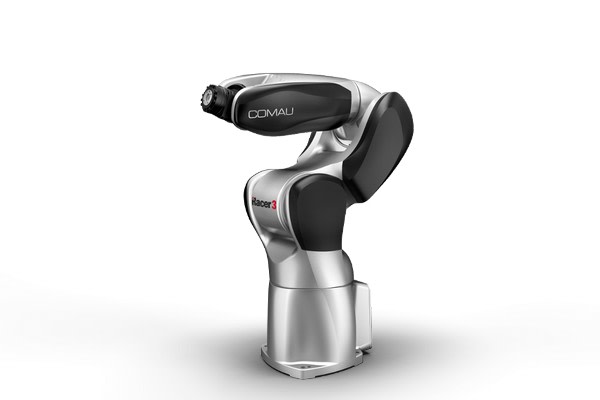 Comau, a member of the FCA Group, is a worldwide leader in delivering advanced industrial automation solutions that integrate products, technologies and services to help companies of all sizes increase plant efficiency while lowering operating costs and optimizing returns. Headquartered in Turin, Italy, Comau has over 40 years of factory-proven experience, and an international network of 34 locations, 15 manufacturing plants and 5 innovation centers that span 17 countries and employ more than 9,000 people.