In 1961, Arburg had the innovative idea of designing an injection moulding machine with a pivoting clamping unit and interchangeable injection unit.
The Allrounder marked a milestone in injection moulding technology. It was the world's first injection moulding machine that could operate in seven positions, enabling groundbreaking applications such as multi-component injection moulding. This year, Arburg is celebrating its anniversary "50 years of Allrounder" with 30 events world-wide.
The Allrounder principle was invented by Karl Hehl 50 years ago. The solution devised by the Swabian entrepreneur and innovator was as clever as it was simple: A rotation point with a screw gear drive and equal axis distances enabled both a horizontal or vertical arrangement of the clamping and injection units. By breaking with the principle of a rigid construction, much more flexible working suddenly became possible. In addition to injection moulding, the hydraulic all-rounder's capabilities also extend to blow moulding and extrusion and was able to process thermoplastics, elastomers and thermosets. Thanks to the possibility of combining a horizontal and vertical injection unit, the innovative Arburg solution also paved the way for multi-component injection moulding.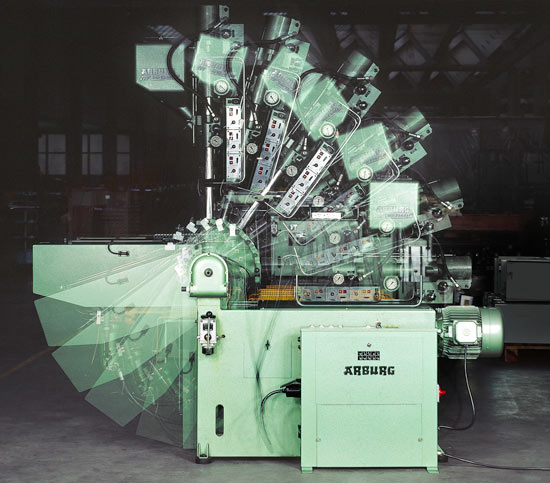 Over the years, the 'do-it-all' machines were transformed into customised products. Today, customers receive a solution precisely tailored to their specific requirements for all injection moulding processes and sectors.
The advantages that this Allrounder philosophy brings to customers were clearly demonstrated at the Technology Days. More than 40 hydraulic, hybrid and electric machines as well as a comprehensive range of applications provided impressive evidence that the modular Allrounder range always provides optimal customer-specific solutions. As the first event celebrating "50 years of Allrounder" Arburg's in-house exhibition will be followed in the coming weeks and months by numerous other events in the subsidiaries and at trading partners around the world.
The wide-ranging modular system, which is expanded on an ongoing basis, offers maximum variability. This applies, for example, to the selection of drives – from fully-hydraulic through to hybrid and fully-electric Allrounders – as well as to the combination options for injection units with horizontal and vertical clamping systems with clamping forces up to 5,000 kN. Complementing these solutions are a variety of equipment packages for powder injection moulding (PIM), the processing of liquid silicone (LSR) and thermosets, as well as packaging applications etc.
Each Arburg injection moulding machine is a one-off solution, which has been individually configured. A variety of expansion levels up to complete production cells can be implemented. The modular design permits easy adaptation to virtually all processes. Management of the injection moulding process is achieved via the central Selogica control system developed and built by Arburg. Those opting for an Allrounder receive an attractive service package. The machines are produced exclusively at the parent factory in Lossburg (Germany). The ability to produce tailor-made machines with the mark of quality "Made by ARBURG – Made in Germany" in series is what makes the Allrounder range so successful world-wide.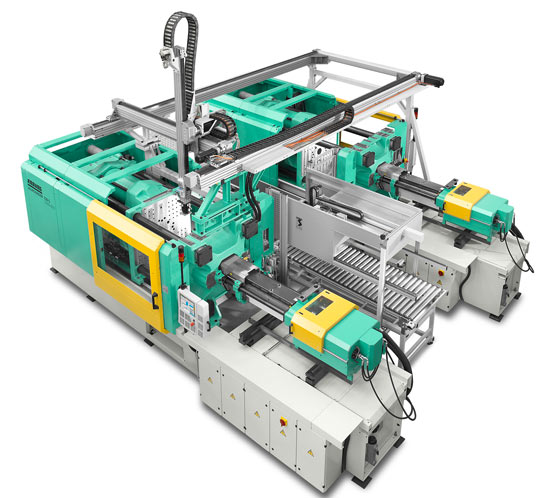 Today, the unique Allrounder philosophy pervades all our products, our production and the entire company. ARBURG is committed to its customers. The machines, robotic systems and Selogica machine control system are further developed on a continuous basis in order to make the daily work of plastics processing practitioners easier. Customer-specific solutions are directly integrated in series production, new assemblies are adopted seamlessly into the product range. Everything fits together.
Arburg consistently breaks new ground in order to identify optimal process and application engineering concepts. Arburg's extensive expertise goes far beyond basic machine technology. As a world-leading, family-owned company with a long tradition and a spirit of invention, Arburg not only masters all injection moulding processes and the production of energy-efficient, high-end machines, but also develops new techniques and trends thanks to its extensive know-how.