The Allrounder 1120 H has been bestowed the coveted, internationally renowned "iF Award 2018" design prize. The large machine received the prize in the "Product" discipline within the "Office & Industry" category.
Pioneering: Machine design
"Design experts were brought on board in addition to our own technology experts during the development of the new large Allrounder 1120 H because is was clear for us Partners from the outset that this flagship machine for our company also needed to feature a visionary design," explains Managing Partner Juliane Hehl. The fact that this was the right approach is now being confirmed through the bestowal of the iF Design Award 2018 to Arburg and its Allrounder 1120 H.
iF Design Award
For 65 years, the iF Design Award has been a globally recognised seal of approval when it comes to excellence in design. The iF brand has become established as an internationally recognised symbol of outstanding design achievements. The iF Design Award is one of the most important design prizes in the world. It recognises design excellence in all disciplines: product, packaging, communication and service/user experience design (UX), architecture and interior design, as well as professional concepts. All the award-winning submissions are featured in the iF World Design Guide, published in the iF design app and shown at the iF design exhibition in Hamburg.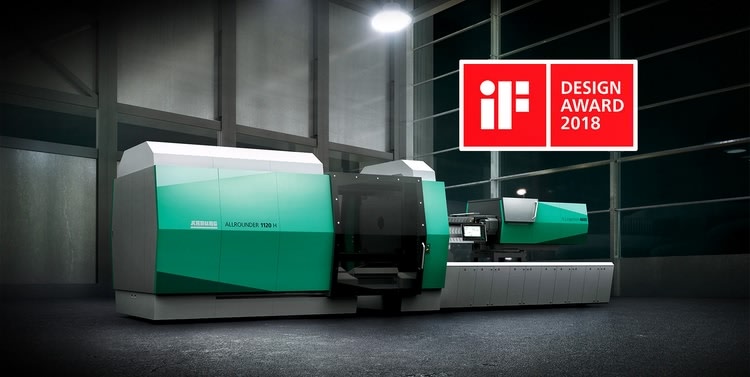 Source: Arburg