PLASTUKRAINA

International Fair of Plastics Processing
Date:
Location:
Kiev,

Ukraine

,


International Exhibition Centre Levoberezhna subway station, 15 Brovarsky Ave.
Organizer

TARGI KIELCE, ul. Zakładowa 1, 25-672 Kielce

Phone:

+48 41 3651230

Fax:

+48 41 3456261

www:

e-mail:

plastukraina@targikielce.pl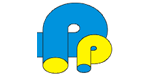 Novel processing technologies, equipment used in the plastics processing sector, packaging systems and design, a wide range of plastics, recycling. These are only few of all attractions available at the International Fair of Plastics Processing PLASTUKRAINA, which will be held in Kiev on 23rd September. The fair is a Ukrainian edition of the largest exhibition dedicated to plastics processing industry in Poland and in Eastern Europe- PLASTPOL.

Simultaneously with the growth of the industry the range of the exhibition has been constantly expanding with new technologies and equipment used in developing plastics processing sectors. PLASTUKRAINA will feature all stages of plastics processing from its early stages to utilization and recycling. The range of exhibited products and services will encompass machines and equipment used in plastics processing, plastics components, recycling technologies and IT systems applied in plastics processing. Technologies and finished products are also offered by companies specializing in plastic packaging systems.

The location of this exhibition is not accidental. For almost 8 years, Ukraine has been enjoying a significant, continuous economic growth, thus becoming an increasingly attractive market for entrepreneurs, especially those from abroad. This is the 5th edition of PLASTUKRAINA fair, which in 2007 attracted almost 100 exhibitors representing 8 countries mostly from Asia. The exhibition is a foreign equivalent of PLASTPOL fair, which has been enjoying a growing popularity among exhibitors and visitors from around the world and which will be held in Kielce in May 2008 for the twelfth time.

Traditionally, in order to link the theory and practice the International Fair of Plastics Processing is accompanied by a wide variety of scientific conferences.