Organizer

PETnology/tecPET GmbH, Postfach 120 429, 93026 Regensburg, Germany

Phone:

+49 941 870 2374

Fax:

+49 941 870 2373

www:

e-mail:

b.appel@petnology.com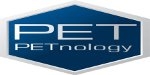 The PETnology conference gives you the opportunity to discuss today's and future topics on where the packaging market is heading and how the PET packaging industry can handle upcoming challenges and opportunities. For many senior level executives and experts, the heart of the PETnology events is both their focus on market challenges and their well-structured set-up which is evident both before and particularly during the events. Together with our partners we combine the 17th PETnology conference and the PETarena, the innovative exhibition format for PET, in order to facilitate discussion around the issues affecting the PET packaging industry as a whole. The PET PASSION WEEK premiere will take place in Nuremberg in the context of and supprted by BrauBeviale.
Previous editions