Expochem 2014

International Exhibition of Technologies for Chemical Industries
Organizer

Zarząd Targów Warszawskich, ul. Puławska 12a, 02-556 Warszawa

Phone:

+48 22 849 60 06 wew. 122

Fax:

+48 22 849 35 84

www:

e-mail:

expochem@ztw.pl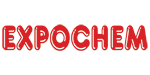 EXPOCHEM - the chemical sector needs an exhibition in Poland:
A place where the chemical industry and its partners will be at home.
An exhibition that is not only a venue for presenting the achievements of the chemical industry, but also a forum where companies - suppliers of raw materials, technologies and equipment without which the chemical industry would not be able to function properly, can present their products and services.
An exhibition showing new infrastructure and forwarding technologies, environmental protection solutions and possibilities for cooperation between the chemical industry and scientific research units.
The chemical industry in Poland is characterised by a process of constant and dynamic changes, restructuring and development. Large investments in the Polish chemical industry involve a growing demand for devices, equipment, raw materials, innovation, technology, transport and logistics.
We invite you to EXPOCHEM 2014, September 17-18, to Warszawa, Polish industrial center to the two day meeting with all representatives of domestic companies interested in selling as well as purchasing products, solutions and establishing cooperation with foreign chemical companies.