Date:
-
Location:
Cologne,

Germany

,


Maritim Hotel, Cologne, Germany
Organizer

Applied Market Information Ltd

,

AMI House, 45-47 Stokes Croft

,

BS1 3QP

Bristol

,

GB

Phone:

+1 610 478 0800

Fax:

+1 610 478 0900

www:

e-mail:

kc@amiplastics-na.com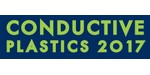 AMI's 3rd Conductive Plastics conference will take place from 27th - 28th June 2017 at the Maritim Hote in Cologne, Germany.
The Conductive Plastics 2017 conference will examine how to optimise the design and production of thermally conductive or electrically conductive plastics components, and address the critical influence of processing parameters on the properties of finished parts. Expert presentations ​will explore the latest and emerging additive technologies for tailoring the thermal or electrical conductivity of plastics, and discuss how to formulate compounds that deliver the required balance of properties.

AMI's Conductive Plastics conferences are established as essential meeting place for anyone working on the development and production of conductive compounds, or those involved in the design and manufacture of products using such materials.

For more details about attending, exhibiting and sponsoring contact Kat Langner
Email: ​kl@amiplastics.com Tel: +44 117 314 8111.
| | |
| --- | --- |
| Organizer : | |
| | AMI provides market information, conferences and books to the plastics industry worldwide. |