Date:
-
Location:
Barcelona,

Spain

,


Crowne Plaza - Fira Center
Organizer

Applied Market Information Ltd. 6 Pritchard Street Bristol BS2 8RH United Kingdom

Phone:

+44 117 314 8111

Fax:

+44 117 311 1534

www:

e-mail:

rmm@amiplastics.com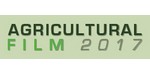 Over the past 60 years, agricultural output and productivity has significantly increased and plastic agricultural film for silage, mulch and greenhouse applications has made substantial contributions to this development. The use of plastic films has been notable in the horticultural industry, as well as in preserving and improving the quality of silage and contributing to continuously increasing crop and milk yields. Plastic films have also enabled the extension of cultivation in terms of the growing season and the location through the use of protective mulch and greenhouse films.

For players in the market the business is a challenging one with many conflicting trends. According to the UN, there will be more than 9 billion people on the planet by 2050 (i.e. 2 bn more than today) but in 2014 there already were some 800 million people living in chronic hunger, half of the population was affected by under or overconsumption of food, per capita calorie intake is constantly growing alongside with the world's middle class, while one third of all food produced each year globally is wasted. Scarcity of resources such as water, agricultural land and soil in general together with pollution and climate change has put food production under increasing pressure and will bring sustainability and efficient and smart farming to the top of the priority list of both the public as well as the private sector involved in agriculture.

During the United Nations summit in September 2015, the world leaders adopted an ambitious document entitled Transforming our world: the 2030 Agenda for Sustainable Development which among others has made a commitment to eradicate global poverty within the next 15 year period and become, for the first time in history, a zero hunger generation. In order for this to be achieved it is absolutely crucial to employ the latest technologies so that the efficiency of the global food supply chain is optimised resulting in the maximum of food produced per drop of water, hectare of land and gram of agrochemicals used, while protecting crops to reduce food waste, adapting to climate change and assuring the chain's sustainability in the long term. In this way plastic films have been part of the solution concerning the global food supply and they will hold an even more important role as government funds are released to encourage agriculture in the developing regions.

While plastic films can undoubtedly contribute to improved efficiency and output, growing concern about film waste and disposal is leading to growing interest in the use of biodegradable materials or utilising advanced technologies which enable recycling of those heavily contaminated films where it is economically and environmentally feasible.

Agricultural Film 2017 will discuss the above issues and present research findings and possible solutions to the problems faced by today's protected agriculture. It will bring together agricultural and horticultural cover specifiers, raw material and film manufacturers, professional researchers and educational institutions, cooperatives, growers and associations and public and private bodies involved in agriculture to provide a forum and a networking platform with professionals active in this challenging industry and global food supply in general.

| | |
| --- | --- |
| Organizer : | |
| | AMI provides market information, conferences and books to the plastics industry worldwide. |