At the K 2016, Zahoransky sets the focus on automation system solutions. Based on three examples from three different areas, e. i. automation, mould making and brush production, it will be showcased how unit costs can be reduced significantly by economical production processes.
The newly developed Z.LODOS, an intelligent, modular palletizing system for a wide range of tray loader and unloader applications, will be presented for the first time. With this tray loader, parts can be removed, stored and transported according to further production steps.
With outstanding short changeover times, the tray loader is extremely fast and ideally suited to all palletizing tasks. Areas of application are the plastics and pharmaceutical industries, medical technologies as well as the cosmetics and consumer goods industries.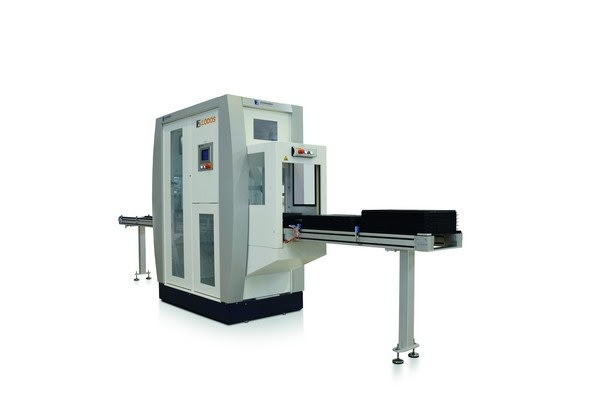 Another new development is the Z.VAMP 3 toothbrush machine. On this system, plastic plates without metal-anchor can be filled with filaments using 3D-Tuft technology and complete toothbrushes can be produced, subsequently. Different colors, shapes and diameters of filaments within one head plate ("Tuft-in-Tuft") can be produced with the Z.VAMP 3.
A quick adjustment to changing batch sizes of most different color combinations and tuft positions can be done easily. The prefabricated toothbrush handles are carried automatically and in the required position within the production cell. After assembly and fixing of the head plates to the toothbrush body, both parts are sealed by ultrasonic technology.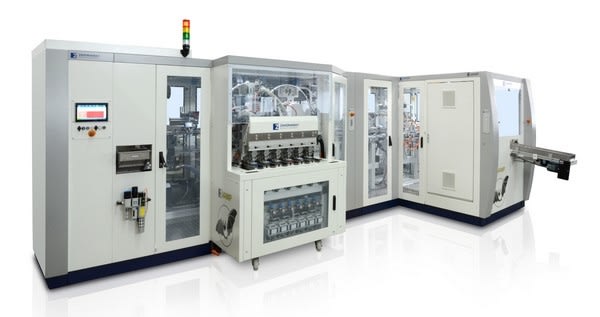 As an injection mold for so-called "Ready-to-fill Pre-Filled Syringes" (PFS) out of COC/COP, Zahoransky will show their patented stack-mold. The special features of this system is the two parting lines, allowing cannulas to be inserted while removing finished, overmolded cannulas (COC/COP Ready-to-fill PFS) at the same time.
Due to the plastics material (COC/COP) to be processed, the cavity inserts are heated, while the rest of the mold is cooled normally. To do so, the inserts are thermally separated from the mold in order to minimize energy loss.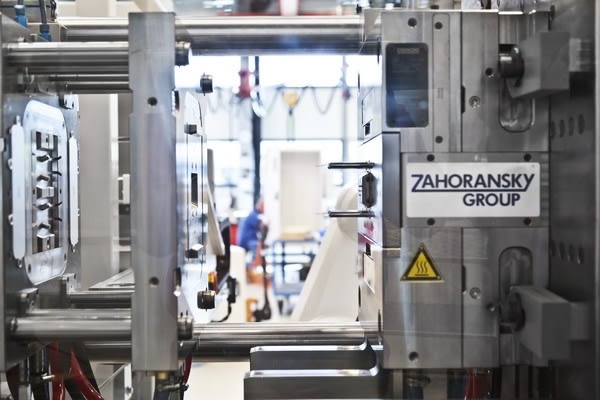 As a system supplier for so-called Drug Delivery Systems, Zahoransky goes beyond the injection mold, and offers the Z.BLIZZARD system for the glueless production of "Ready-to-fill PFS". The Z.BLIZZARD combines the complete needle isolation system, the injection mold and the automation into a single unit. This makes the Z.BLIZZARD a fully integrated production system for "Ready-to-fill PFS" syringes while being exclusively based on modular components.
On top of that, Zahoransky's modular system offers further downstream automation, all the way to blister packaging - and all from a single source.
Zahoransky will exhibit in hall 2, booth #A02.