Zakłady Azotowe Puławy S.A. ("ZA Puławy") has signed new contracts for the sale of caprolactam to customers in Asia. The value of the contracts in 2011 is estimated at PLN 365m, which accounts for some 50% of the Company's annual output.
The contracts have been signed as part of ZA Puławy's trade strategy implemented in Asia to reach beyond the boundaries of China and extend the Company's geographical coverage to Korea, Indonesia, Malaysia, Thailand and India. Another batch of contracts is at the final stage of negotiations. Thanks to a unique technology in place at the Company, ZA Puławy is able to convert 100% of its caprolactam output into flakes and ship it anywhere in the world.
"Our aim is to obtain contracts for 100% of our caprolactam production capacity. We offer our customers a comprehensive service: from the sale of a product that meets best global quality standards to logistics and aftermarket support services. This is what distinguishes us from our competitors and makes us a serious player on the caprolactam market. We are breaking new price records, with the price for the first batch of caprolactam supplies to be delivered to customers in January 2011 exceeding USD 2,900 per tonne," says Marek Kapłucha, Member of the Management Board in charge of trade, logistics and marketing.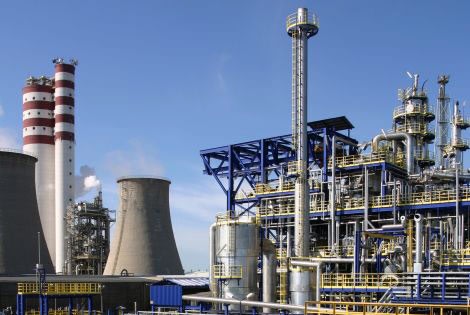 Our trade policy has been shaped by various factors and developments, including an anti-dumping process which is under way in China concerning caprolactam imports to the country. "We have been monitoring the process with a calm approach. The geographical diversification we have implemented minimises a potentially adverse impact of any decisions made in the course of the anti-dumping investigation on our sales. Moreover, we have identified certain measures directly in China, which virtually eliminate the risk of any such averse impact. We are working on a range of mitigation measures and are willing to develop stronger alliances with our partners and to expand our geographical reach. Obviously, we take the anti-dumping process very seriously and are in the process of working out our position on the matter. We remain positive about the issue," says Hubert Kamola, trading director at the Company.
Following completion of several capex projects, including the construction of a new oxygen plant, ZA Puławy has improved the quality of its oxygen. This, coupled with benefits derived from the delivery of supporting projects at the Caprolactam Plant and very good work of its engineers, has allowed ZA Puławy to increase its production capacity by about 5 thousand tonnes per year, thus enhancing its nameplate capacity to 70 thousand tonnes per year. Intense work on the production capacity enhancement lasted almost three years.
"Teamwork in the areas of investment, production, trade and logistics is at the core of our success. For this we are praised by our partners who see us in action on a daily basis. The hard work and effort put into building strong relations with the customers are bringing tangible benefits," concluded Paweł Jarczewski, President of the Management Board.