Battenfeld Italia and will supply as of July the complete Wittmann Battenfeld range of plastics processing machines and equipment into the Italian market.
The subsidiary's name is changed with effect from May 2011. From July 2011, the new company will be fully equipped and enabled to supply the entire product range from the Wittmann Group.
Battenfeld Italia was established in 1991 and is based in Solaro, near Milan. The company has already been responsible for the sales and technical service support of injection molding machines and, more recently, the TEMPRO temperature controllers made by the Wittmann Group.
The new product additions for Wittmann Battenfeld Italia will include the popular robot line series Wittmann W8, the high-speed side entry robots W727 and W737 for the packaging and IML industry, the Drymax line of dryers, the Feedmax single and central loaders, the Gravimax gravimetric blending product range, as well as the complete granulator line.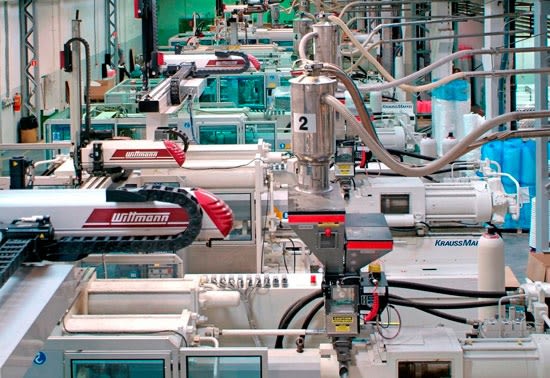 Wittmann Battenfeld Italia occupies a 900 m2 facility with a dedicated product demonstration area of 300 m2. From July 2011, the area will include robotics and materials handling as well as a representative cross section of molding machines and other peripheral equipments for presentation and training purpose.
Luciano Arreghini, Managing Director of Wittmann Battenfeld Italia is excited about the changes. He says that "we welcome the opportunity to further grow the company and to be responsible for the complete line of Wittmann Battenfeld products.
We are also adding several experienced personnel to our company, including a Product Manager for Automation and Peripheral Equipment, as well as Service Engineers. We have for many years been a stable and reliable supplier of innovative and superior products for Italian plastics. The addition of Wittmann products will further reinforce our strength and dedication to the Italian market."