Sidel has announced the development of what it says are the world's lightest hot-fill PET bottles.
The French company said its two new 0.5 L containers weigh less than 19g – a weight saving of around 25 per cent on a typical hot-fill container of this size. It added that technological advances had allowed it to extend the limits of lightweighting for heat-set packaging.
- This is a significant lightweighting advance and one that allows companies to be more sustainable and save on material costs – explains Sidel's Sylvie Rak - These two small 0.5-L bottles have undergone a revolution. They weigh only 18.9 g and their design is a real breakthrough for the shape of hot-fill bottles, which traditionally have six or eight panels and often look exactly like each other.
The new models, known as Skyward and Curvy, also have innovative designs that allow for greater market differentiation, she added.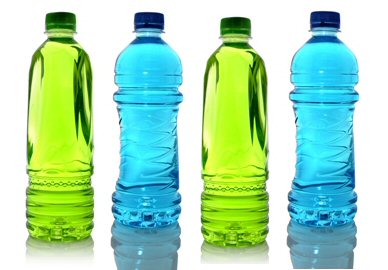 The lightweighting gains have been achieved thanks to a complete redesign of the neck, body and base of the bottle. The 28-mm amorphous (non-crystallized) neck, which accepts a standard cap for carbonated soft drinks, has been made lighter. The base has also been revised, making it stiffer while also using fewer raw materials. The new geometric structure of the bottle body compensates for deformities that can occur due to vacuum absorption after cooling, said Sidel.
The Skyward bottle, which has four panels, has an anti-ovalisation waist which allows the body to retain its shape and avoid shrinkage during cooling. The Curvy bottle has no panels but maintains its rigidity thanks to a number of technical design features.
- The rigidity of the Curvy bottle is obtained by an anti-ovalization waist in the top third of the body, the heel and the base, the twisted shape that acts as support beams and the succession of curves that absorb the vacuum while also making the bottle easier to grasp - said a company statement.