Optimal line design
Sidel works with line designs at any stage of development, preferring to work closely with customers from the very start. Whether it is a new greenfield project, the renovation of an existing facility or the modernisation of an ageing line, Sidel is able to create layouts of complete PET bottling lines to suit any context or environment.
The company's dedicated project management and engineering teams assist in the design of the line, optimising the footprint while minimising the use of raw materials, energy and other resources.  
The selection of the most appropriate technologies, the choice of the most suitable size of chosen equipment and accumulations, the defining of line controls and automation, the actual footprint of the line, the management of raw materials and other resources - these are all essential engineering decisions that Sidel consider to ensure the line fully meets all the requirements of any producer.
From delivery to ramp-up in record time
To ensure the new line is delivered, installed and undergoes a quick ramp-up for safe, full, commercial production, Sidel thoroughly plans and manages the entire process. The company's project and site management teams communicate with sub-suppliers, following up all communication and queries, speedily and efficiently - keeping a close watch on all deadlines to ensure smooth delivery. During manufacturing and for these fast installations and ramp-ups, Sidel takes a 'lean approach', delivering high-quality, reliable equipment. Extensive tests are performed in-house on pre-assembled equipment to reduce installation time and to ensure full commercial production is achieved quickly and safely.
Sidel's structured smart data
Once a line is up and running, Sidel's real-time data solutions keep productivity at its best. Constant monitoring provides data-driven assessments for full, real-time traceability and detailed insights. Managers can view comparisons and process information for a complete efficiency overview. Operators can access the performance details to monitor line flow and maintain stability by spotting bottlenecks, highlighting inefficiencies and identifying areas for improvement and cost optimisation. Efficiency targets are therefore maintained, costs are kept under control and the potential to improve performance is increased.
Maintaining and improving productivity, efficiency and performance
When Sidel has designed, built and installed a PET bottling production line, the Sidel Services team is then able to offer producers a dedicated, tailored portfolio that can increase the value of beverage production for long-term success.
A team of experts will monitor performance, offering 24/7 support and on-site diagnostic visits, pre-planning downtime and providing fast corrective maintenance should a breakdown occur. Line conversions, along with new original moulds from Sidel, can deliver greater uptime, reduced costs and increased production flexibility as consumer demands change. The company is currently offering over 500 options and upgrades to enable any line to benefit from new technologies as they become available to boost its performance. Sidel's expert training in new methodologies and procedures can also help improve production and can take place on-site, online or at any Sidel Training Centre.
"To bring your beverage idea from concept to industrial reality, the best solution goes beyond the equipment and starts at the very beginning," concludes Sidel's Clive Smith, "with technical know-how and packaging expertise that comes from a full solution partner such as Sidel."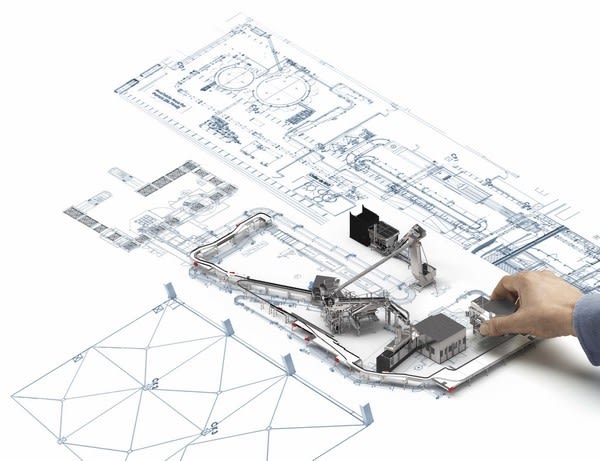 Further details on Sidel's complete line solutions are available at www.sidel.com/complete-lines.