The first signs of recovery on the world self-adhesive label industry probably began late last spring but, as with the start of all 'green shoots', only the merest tip of growth was showing. It is going to be some while until we begin to gather a harvest comparable in size to the 'good old days' of selfadhesive
The latest FINAT climate index indicated that confidence is returning to the label industry, especially after the successful Labelexpo.
There were continued, but prudent, signs of recovery in the third quarter of 2009. The overall volume decrease on an annual basis, compared to Q3 2008, was limited to 1.7 per cent, for the year to October. Our industry is back to the minus 5 – 10% range, after a disastrous double digit volume drop at the turn of the year.
Investment is the key word on everyone's lips at the moment as the industry takes advantage of the present lacklustre situation to prepare for that return of growth. At the recent Labelexpo 2009, in Brussels, the largest-ever number of equipment suppliers show-cased their attractions and more than 40 per cent of printers were expecting to invest in new equipment in 2010 which will result in increased growth over the next five years.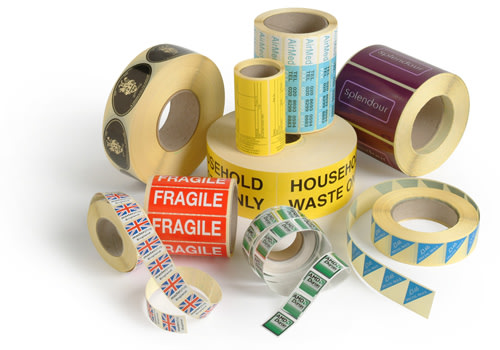 The move to digital printing was a similar hot topic. With a recent survey showing that 39 per cent of European label printers see digital printing as their future, machine manufacturers are eager to meet the demand – 30 companies will be producing digital presses worldwide by 2010. So while present trade may still be difficult at FINAT, the self-adhesive industry's global trade association, we like to look to the future – and on this evidence we expect to see growth returning to self-adhesive labels within 18 months. They are already the dominant medium in the European product decoration market – accounting for 45 per cent of labels used in the continental area in 2008. Indeed, in world terms, self-adhesives' share of global label laminate production is around one-third – with 5,300 million square metres of label materials converted to labels in all shapes or forms in Europe alone.
By comparison, wet glue labels now have 41 per cent of the European market, with sleeving and inmould labelling accounting for seven and three per cent respectively. Other labelling technologies, such as gummed, heat transfer, applied ceramics etc make up the four per cent balance. While the self-adhesive technology has been around since the 1930s – and FINAT, the industry's global trade association, has been in existence for 51 years – the big advance of this type of label has been made over the last 25 years or so. The technologies involved made it attractive for smaller printers to enter and there are now many specialist label producers in Europe producing selfadhesives in the roll, many of them concentrating on local or national needs – but progress is catching up.
The move towards consolidation and rationalisation, leading to the evolution of larger groups is taking place slowly and the current world economic difficulties will contribute to that progress: a survey late last year expected to see at least 100 companies would be subject to merger, acquisition or bankruptcy this year. It has already happened in the labelstock market where 90 per cent of Europe's output is now produced by ten companies, with the 'big three' accounting for 70 per cent of the material used in self-adhesive label printing.
The key dynamics of the industry show a flattening of the growth curve, a high penetration in key end-use markets, a slowing of innovation, declining margins and pressures on costs and this move to consolidation and rationalisation. In short, self-adhesives have come of age.