The new StripTech One oval test - strip packaging presented by Friedrich Sanner GmbH & Co. KG is efficient, safe and user-friendly.
An integrated drying agent guarantees optimum atmospheric conditions inside the package. The innovative package and closure design ensure user-friendly removal of the test strips and reduce the risk of contamination. StripTech One holds up to 50 blood-sugar test strips and is used in home diagnostics.
Test strips must be kept clean and dry to ensure accurate test results. The new Sanner StripTech One packaging offers optimum atmospheric conditions for every test strip thanks to an integrated desiccant. Its lean, space-saving shape matches the new generation of blood sugar monitors. "Our packaging solution is flat and handy. This saves space and makes it suitable for use at home or on the go," says Ulla Hahn, Product Manager at Sanner.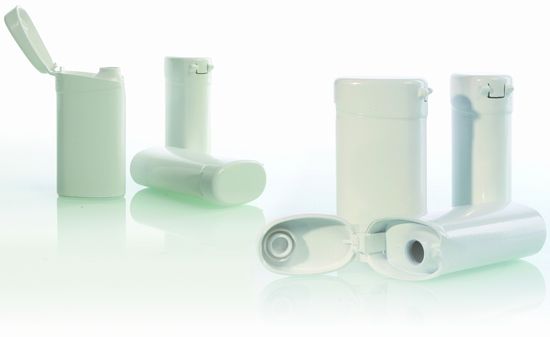 The optimized design of the opening offers enhanced product safety. This not only prevents the removal of too many test strips, it also keeps the user's fingers from entering the package – a clear advantage over conventional tubes. According to Hahn, "This reduces the risk of contamination or damage to the test strips, which can affect measurement accuracy." An olive seal closes the opening safely and locks out moisture.
The flip-top closure integrated into the package offers added convenience. A recessed grip makes it easy to open and close the package with one hand. The locking mechanism ensures the top stays open while the test strip is being removed. "The flip-top cap offers important advantages," explains Hahn. "For one thing, the user can't lose or misplace it. The cap is firmly attached to the package. In open position, it reminds the user to close the top after the test strip is removed."
StripTech One test strip packaging is injection molded in two parts. The filling process is handled in two efficient steps: the container is filled with test strips and then the base section is sealed.