Ball Packaging Europe has signed a contract to manufacture and supply cans using the Vinsafe wine packaging process patented by Australian company Barokes Wines.
Canned wines are a small market with great potential that is currently experiencing double-digit growth in Europe and becoming increasingly attractive to wine growers looking to reach younger consumers. By ensuring product integrity, consistent quality, stability and longevity, Barokes' Vinsafe technology is suitable for all wine but is particularly recognised for the canning of premium wines capable of winning major wine competition medals.
The agreement between Ball Packaging Europe and Barokes confirms Ball as the only authorised European provider of cans for wine using Barokes Vinsafe® technology. Under the Vinsafe licence, Ball will produce slim cans which will carry the Vinsafe® logo to demonstrate that both can and content comply with the specified and globally patented standards.
Barokes' patented technology makes specifications for three key aspects of successfully putting wine in a can: the wine itself, the can production and the filling process. This comprehensive method ensures the highest possible product quality.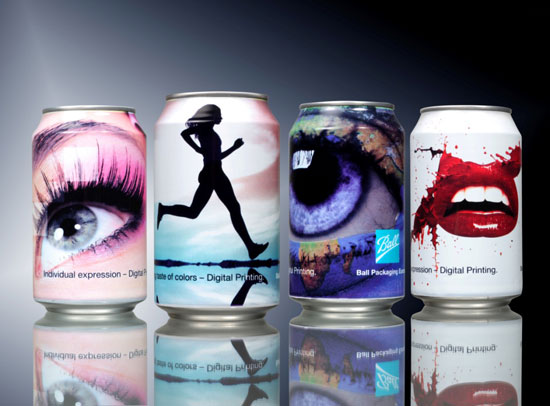 Grape varieties and wine parameters must be approved by Barokes' Master of Wine to be suitable for canning, while the can production ensures that there is no interaction between product and packaging. A specialised filling technique guarantees a robust product in a hermetically sealed can. Regular independent scientific analysis on all wines produced under Vinsafe specifications is carried out as part of the comprehensive R&D which forms the foundation of the Vinsafe technology.
Ball's cooperation with Barokes opens up new markets for European wineries in particular that wish to produce wines in a can to Vinsafe standards. The target audience are 20 to 39 year old non-traditional wine drinkers who are attracted by a new product that is innovative, convenient, fully sustainable, trendy and stylish and at the same time ensures product integrity, stability and longevity.
The smaller-size cans will be attractive to consumers who wish to drink small quantities at a time, for example in single households or from hotel mini bars. Wine in cans has also a particular appeal to market segments where ease of transport, weight and storage as well as safety are important (e.g. airlines, cruise ships, trains etc.).
Barokes' products are currently available in over 30 countries, having earned numerous medals at international wine competitions. Barokes is the only wine in the can in the history of wine judging to have won Platinum and gold medals including a "Best in Class".
"We are pleased that we as can makers and our fillers can use the long and outstanding experience of Barokes. Our experience so far in filling wine in cans confirms that the Vinsafe process is the way to guarantee high quality when using cans as packaging for wine. If produced correctly, cans are actually extremely suitable containers for wine as they are 100 per cent impermeable to light and oxygen," said Gerlof Toenhake, Director Marketing from Ball Packaging Europe. "You will certainly never get corked wine from a can."
Filling wine in cans also has environmental benefits: Drinks cans are fully recyclable. Using metal from recycled cans delivers energy savings of up to 95 percent – and likewise cuts carbon emissions by the same amount. Infinite recyclability of the empty cans coupled with shorter chilling times also make cans a suitable choice for wine.