Robust hydraulic machines to meet all requirements
Menshen Packaging chose KraussMaffei as their partner for injection molding solutions a long time ago. KraussMaffei's US subsidiary, founded in 1966, played an important role in this process as the company's local contact partner. Today the Waldwick plant has a total of 18 C- and CX-Series hydraulic injection molding machines, with clamping forces of between 500 and 5000 kN. Starting with market trends and customer requirements and working towards higher outputs with larger molds, over the following years more advanced and, more importantly, more sizable machines were acquired. Paul Caprio, President of the US subsidiary KraussMaffei Corporation in Florence, Kentucky, explains: "Our CX Series injection molding machines and their predecessor versions are powerful workhorses and therefore well established in the North American market. Their advanced technology and high degree of versatility have made them a popular choice with many manufacturers. Menshen Packaging, for example, also uses a two-component machine for making multicolored parts on a daily basis." With clamping forces of between 350 and 6500 kN, CX-Series machines are also popular due to the fact that they are flexible and cost-efficient. Their core component is a compact dual-platen clamping unit. Thanks to their modular design, manufacturers can put together a customized machine from over 100 combinations of clamping and injection units. This means they can always find the right solution to meet almost any requirements. Precision is of the utmost importance in the packaging industry: Precision in the clamping movement and the closing force, as well as precise metering of the raw material being processed that can be reproduced with complete accuracy. Another important factor in guaranteeing that Menshen's final products are of exceptional quality is their very own research and development department. Numerous items of testing equipment enable consistently thorough quality assurance checks to be made at every stage of the development and production processes. Molds are cleaned, inspected and repaired at the company's mold manufacturing facility, where prototype molds can also be made.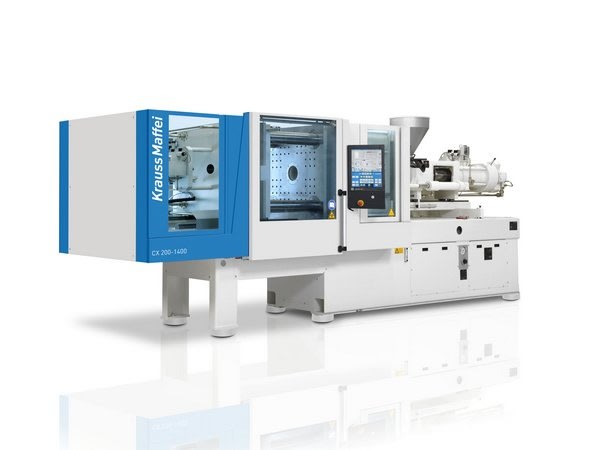 Ease of operation and quick reaction times
"We worked closely with KraussMaffei prior to placing an order with them, so when their machines arrived here at our plant all we had to do was connect them to the energy and water supply and then start manufacturing – it really was just a case of 'plug-and-play'," explains Ayala. "We are extremely satisfied with the KraussMaffei Corporation in Florence, Kentucky – not only because of their detailed knowledge of machinery and processes, but also because of the excellent advice and service we have received from them. Their employees are highly competent, they respond quickly to our questions, and their maintenance and replacement-parts services are highly efficient," he adds. Having service engineers who are close at hand and can be available at short notice is essential, especially in the mass production of plastic caps and closures. Many of Menshen's customers are large businesses that trade all over the world and would not accept late deliveries - this means that long and especially unscheduled machine downtimes must be avoided at all costs. This is where the Waldwick plant's sophisticated logistics system also plays its part. Another factor that has a significant influence on investment decisions at Menshen is how easy machines are to operate and quickly and easily staff can learn to control them. KraussMaffei technology fits the bill in both respects.