Each injection molding machine was transformed into a production cell by adding a linear robot and a revolving pallet transfer system for finished parts photography with integrated parts inspection and handling stations. Of special significance is the vision system for part quality assessment, adapted to the drastically increased production quantities and quality requirements. Now, equipped with 12 cameras and a mirror system and synchronized with the cycle, it takes photos of every one of the 64 finished parts from five directions and passes these on to the downstream analysis system. This system's software is able to detect 23 different kinds of defects (Figs. 6 and 7). Faulty parts are sorted out by a pick-and-place handling device and replaced by good parts from a parts buffer immediately following their passage through the photo station. This ensures that only 100 per cent good parts are passed on to the automatic packaging station (Figs 8 and 9). Within the peripheral parts handling system, all finishing stations communicate with each other according to a specially developed logistics algorithm to compensate fluctuations in capacity.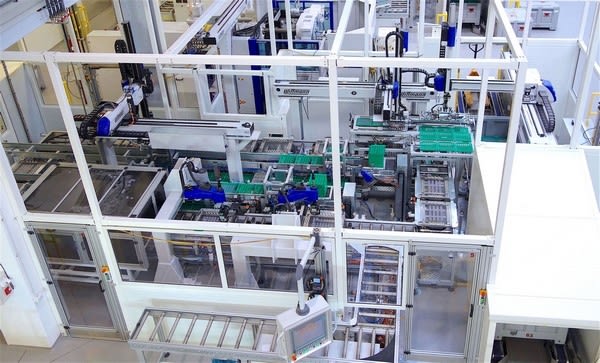 Fig.6: Every workpiece carrier passes through a vision control station (shown at the bottom on the left) for automatic scanning of every molded part from 5 directions.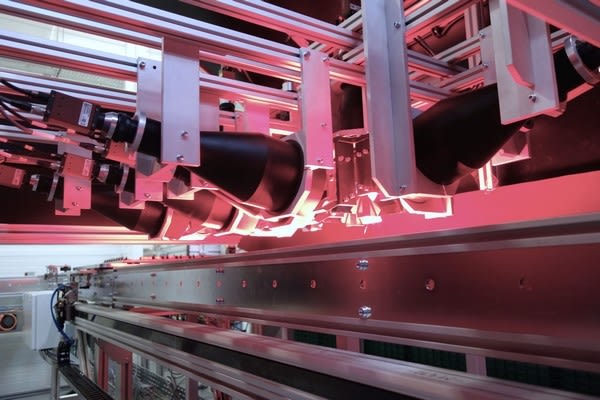 Fig. 7: The quality management system is able to take and analyze 5 pictures of every molded part. For this purpose, 12 cameras plus an additional mirror system are used. The system is capable of shooting 64 x 5 pictures within the machine's cycle time! The analysis system connected with it has been set to identify 23 different potential defects.
On the whole, the performance level achieved at the new plant is something to be proud of. Not only was the output per injection molding cell increased by more than 400% within eight years, but the scrap rate was reduced from originally 15 per cent to now less than 3 per cent as well.
Evolutionary stage IV in view
Now all fully automatic production cells at the new plant are once again utilized to 100%. The next evolutionary step is replacing the older equipment on the in-house production floor by additional production cells at the new plant. Again this not only involves another increase in capacity, but also another rise in efficiency. Thanks to latest innovative design adjustments which will enable a further reduction in product weight, there are realistic prospects of another 300 per cent increase in productivity.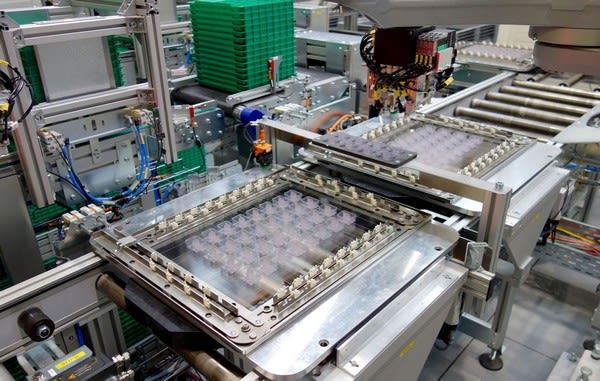 Fig.8: Pick& place handling devices subsequently sort out all parts identified as scrap and replace them with good parts (see good parts buffer at the center above the handling station).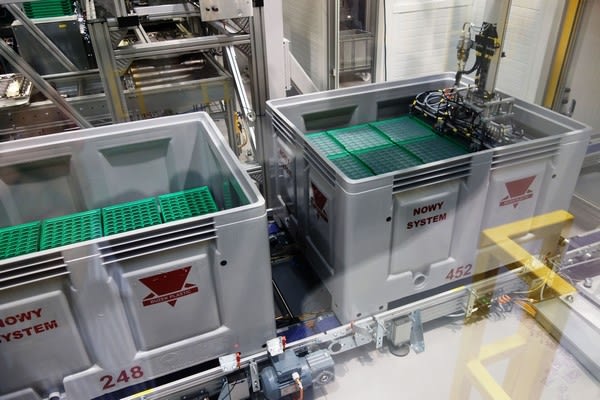 Fig.9: From the transfer pallets, the molded parts are deposited in transport trays inside shipping boxes and then passed on to the filling machine of the laundry detergent manufacturer.