The Managing Director of Buzek Plastic, Andreas Huber, explains: "After we had communicated our wishes and ideas to several machine manufacturers, we finally found again the right partners in the Wittmann team, which is open for innovation.
Thanks to their extensive production centered around injection molding machines and their pioneering work with interface technology (Wittmann 4.0 system), our concept of a production plant regulating itself within certain limits was not dismissed as a kind of utopia, but realized step by step together with us".Parallel to the plant design, a re-design process was initiated in close cooperation with the container customer, whose agenda included a product cost cut by way of a further reduction in weight and significant shortening of the cycle. To cut a long story short: these targets were reached in the form of 10 per cent less weight (with external dimensions remaining unchanged) and an expected 25 per cent shortening of the cycle time. But with all of this, the capacity of the hydraulic machines was stretched to the limit. Consequently, a changeover to servo-electric injection molding technology presented itself as the only sensible alternative. However, such aggregates were not yet available in the required size. Therefore, some additional development work had to be done in this area too. In a lively dialog between Andreas Huber and the Battenfeld engineers, the development of the performance specifications was addressed, which were then realized for the first time in the form of the hybrid machine model MacroPower E 450/2100, with a hydraulic 2-platen clamping unit with 450 tons clamping force and a servo-electric size 2100 injection aggregate (Figs 3 to 5).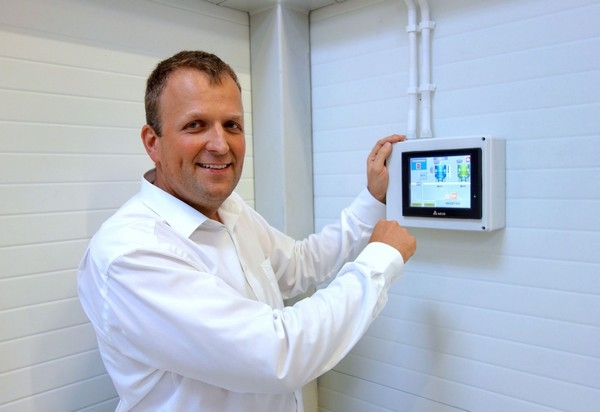 Fig.3: Andreas Huber, Managing Director of Buzek Plastic, in front of the operating panel for material feeding.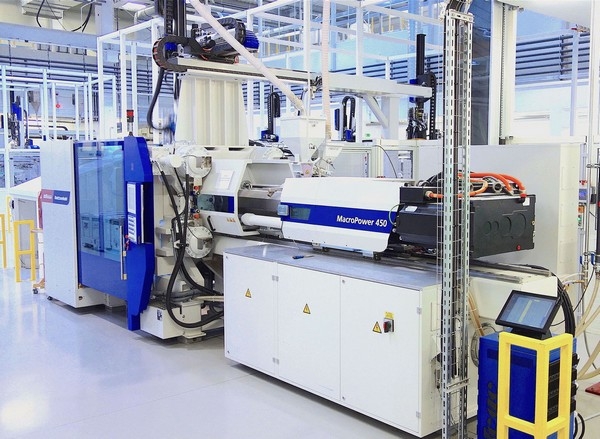 Fig.4: Production cells around a WITTMAN BATTENFELD MacroPower E 450/2100 are used in production. Their high-speed injection capacity combined with high positioning accuracy offers the necessary prerequisites for injection molding of polyvinyl alcohol.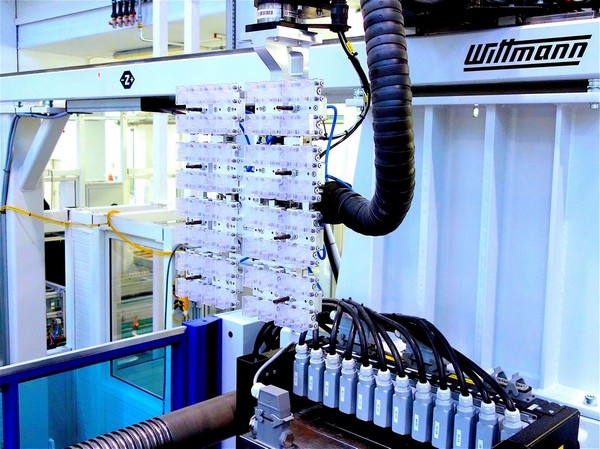 Fig. 5: 64-cavity hot-runner molds are used in production.