The 8th edition of St. Petersburg Technical Fair was held on March 13-15, 2012.
The event included a wide range of exhibitions, conferences and various activities that covered the fields of metallurgy, metalworking, mechanical engineering, industrial automation, high-technologies, industrial innovations, hydraulics, non-metals for industrial purposes, and services for industrial enterprises. For the first time it also featured such topic as fasteners.
The PTFair 2012 excelled the previous projects in terms of organising and holding event program and numbers of participants and visitors attracted. Over 600 Russian and international companies and organisations from 17 world countries showcased their products, services and projects at the exhibition space of 7 760 sqm. The countries whose representatives participated in the Fair in various formats included Russia, Ukraine, Belarus, Hungary, Romania, Germany, Finland, Poland, China, Taiwan, Turkey, Spain, Malta, France, Latvia, the Czech Republic, and Estonia. The Fair's events and activities were attended by 8 700 specialists and experts.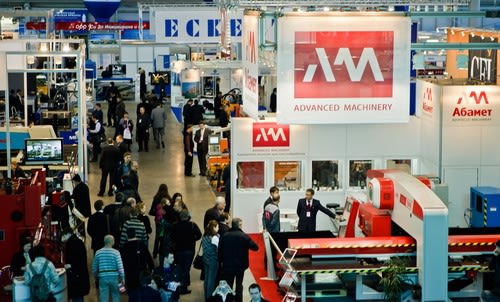 It is noteworthy that four high-ranking regional officials visited the Fair's events at once: Georgy Poltavchenko, Governor of St. Petersburg; Nikita Belykh, Governor of Kirov region; Igor Slyunyayev, Governor of Kostroma region; Vyacheslav Shport, Governor of Khabarovsk region. Mr. Poltavchenko stressed the significance and high level of the event being held in his welcome address to the participants and guests: "It has become a good tradition to hold such a large-scale business and exhibition event. I'm sure that St. Petersburg Technical Fair will mark one more step on the way of developing the economy of St. Petersburg – as wall as that of the whole country".
The Fair was divided into several specialised exhibitions that were open throughout the three days: Metallurgy and Casting; Metalworking; Mechanical Engineering; High technologies, Innovations, Investment; Fastener; Non-metals for Industrial Purposes; Services for Industrial Enterprises. The exhibitors demonstrated advanced technologies, equipment, and tools applicable for a broad spectrum of economic and scientific branches. The participants pointed out the unquestionable benefit of the Fair to their businesses. Thus, an exhibiting company DEMA Präzisionsteile GmbH, Germany, said: "We are very pleased with the Fair. It was good experience".