Announces close involvement with Indonesia's key plastics, packaging and printing exhibitions.
Following the exponential growing market demands of the plastics, packaging and printing industries in Indonesia, the Messe Düsseldorf Group of Companies is pleased to announce its close involvement with INDOPLAS, INDOPACK and INDOPRINT from 2012 onwards. The collaboration will allow the further development, expansion and internationalization of the exhibitions to reflect on Indonesia's evolutionary path driven by a burgeoning economy and increasing consumerism.
Messe Düsseldorf Asia and its local partner - PT Wahana Kemalaniaga (WAKENI) will organize the three independent exhibitions from 11 to 14 April 2012 at the Jakarta International Expo. With its dedicated team, expertise, extensive global network and commitment to delivering world-class events, Messe Düsseldorf Asia will take a leading role in organizing all three exhibitions and elevating them to a more prominent level offering high quality platforms for its international and Indonesian exhibitors and industry partners to present cutting-edge and global technologies on machinery, processing solutions, equipment and services to Indonesia's booming manufacturing sectors.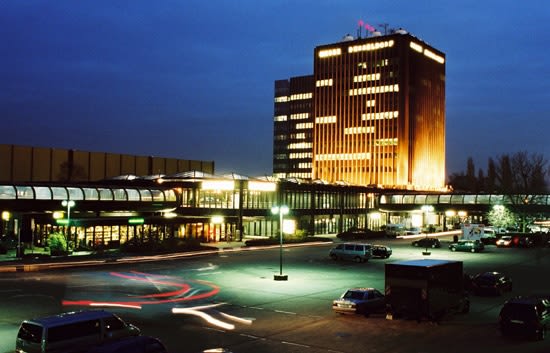 To be held biennially, the synergistic co-location of INDOPLAS, INDOPACK and INDOPRINT will bring about a truly international platform to serve Indonesia's plastics, packaging and printing industries. Acknowledging the growing importance and opportunities of the Indonesian market, all three exhibitions in 2012 will be supported by VDMA's Plastics and Rubber Machinery, Food Processing and Packaging Machinery and Printing & Paper Equipment and Supplies divisions.
Indonesia, Southeast Asia's largest and one of the fastest growing economy in Asia, is the 4th most populous nation in the world with over 240 million inhabitants. GDP growth in 2010 was 5.9% and remains strong with projected growths of 6% in 2011, 6.4% in 2012, before expanding by 6.3% a year on an average in 2013–15. Domestic consumption is one of the major driving forces behind the country's economic growth accounting for close to 70% of the GDP.
The increasing middle class has fueled demand for food, beverage, cosmetics, pharmaceutical, household chemicals and other consumer products. The lucrative Indonesian food processing industry valued at approximately US$42 billion offers significant market opportunities for all involved in plastics, packaging and printing. As it is, Indonesia's packaging industry market is expected to reach US$ 4.6 billion in 2011 from US$ 4.1 billion in 2010. Where printing is concerned, the industry is projected to grow an average of 6% until 2015.
Increasing foreign investment has also become a big boon for many Indonesian firms. Indonesia's investment coordinating body BKPM, is hoping to attract US$30 to US$40 billion in annual foreign investment by 2015.
With the tremendous potentials and strong developments in the manufacturing sectors in Indonesia, the collaboration could not happen at a more opportune time. Messe Düsseldorf Asia will work closely with the k, interpack and drupa teams at Messe Düsseldorf GmbH as well as the 71 worldwide representative offices to increase and enhance the value and exposure of INDOPLAS, INDOPACK and INDOPRINT on an international scale. Participating details on all 3 exhibitions will be available soon.
Messe Düsseldorf GmbH is one of the world's most successful exhibition organizers, responsible for organizing more than 20 of the world's number one exhibitions in various industries including plastics, printing and packaging - namely, the globally acclaimed K Fair, drupa and interpack held in Düsseldorf, Germany.