For the first time in Europe, a machine manufacturer has demonstrated that BASF`s Styrolux 3G 46 can be processed by extrusion blow-molding.
The Kautex Maschinenbau company, a renowned maker of blow-molding systems, has recently produced intricately shaped bottles using this styrene-butadiene copolymer (SBC) on a high-performance extrusion blow-molding machine. BASF launched this plastic as a blow-molding brand onto the market in early 2008.
- We were surprised to realize how easy it is to process Styrolux by extrusion blow-molding. The transparency and high stiffness of this plastic are impressive - says Markus Holbach, head of the Kautex Maschinenbau technical laboratory in Bonn, Germany.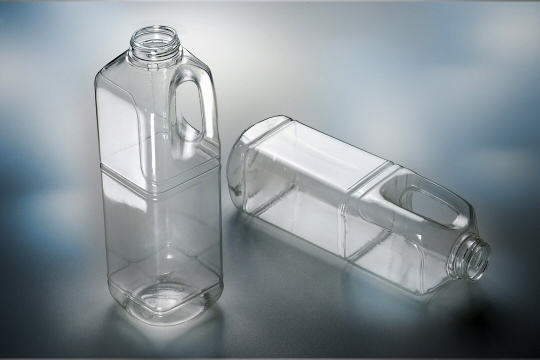 Producing bottles with an integrated handle using this material is very advantageous, since the weld line can be formed without much effort. This SBC polymer also allows lower processing temperatures and shorter cycle times than with comparable packaging materials, and besides, this plastic weighs much less than PET or PVC. This makes Styrolux a cost-effective material for manufacturing products that are made by extrusion blow-molding.
Kautex Maschinenbau GmbH, a firm headquartered in Bonn, Germany, is a global manufacturer and designer of extrusion blow-molding systems. With over 50 years of experience, this company has been highly instrumental in the development of blow-molding technology.