BASF is one of the first European manufacturers to have switched its entire portfolio of polystyrene-based insulation products for the European market to a new flame retardant, nine months ahead of the deadline laid down in the EU REACH Regulation on chemicals. Both EPS (expandable polystyrene) products (Styropor and Neopor) and XPS (extruded polystyrene) products (Styrodur) will be manufactured in Europe using a polymeric flame retardant (PolyFR), which has a much better environmental profile than the HBCD (hexabromocyclo­dodecane) used in the past.
According to Giorgio Greening, Global Business Unit Styrenic Foams : "By switching to PolyFR, we can guarantee the supply of eco-efficient thermal insulation products for sustainable building projects in the future. Energy efficiency in the commercial and residential construction sector is now a bigger challenge than ever for the entire value chain. As far as Styropor and Neopor are concerned, it is our job, as a raw material manufacturer, to supply our customers, i.e. insulation material manufacturers, with a high-quality material with optimal properties." BASF completed the switchover to the new flame retardant in close liaison with its customers. BASF had already switched most of its EPS range by March of this year and has already supplied customers throughout Europe.
Another PolyFR manufacturer has recently announced that it has started up a new production line. This means that the global demand for PolyFR can be satisfied.
With PolyFR, it is possible as before to manufacture insulation materials that meet the strict fire regulations applicable to construction products. It will be possible in future to manufacture insulation materials with this flame retardant that meet class B1 specifications under German standards ("schwerentflammbar": difficult to ignite) and Class E under European standards.
As it is classed as a POP (persistent organic pollutant) under the UN Environment Program and as a svhc (substance of very high concern) under the REACH regulation the use of HBCD as a flame retardant in the EU will be prohibited as of August 21, 2015 and PolyFR, which is harmless, will be used instead. This is the outcome of several years of testing and development supported by BASF.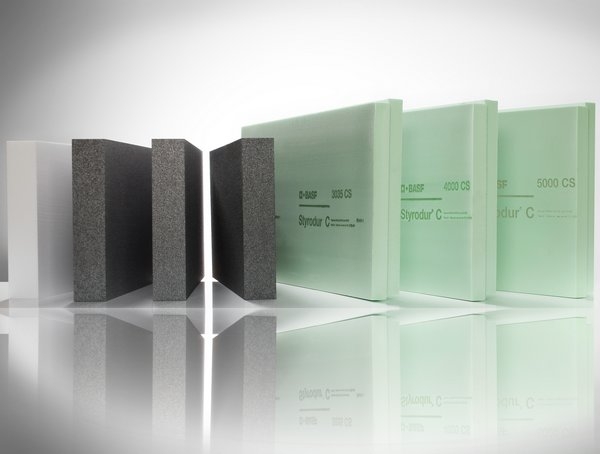 Although handling of the flame retardant HBCD as such is prohibited, insulation containing HBCD is harmless to humans and the environment, both during use and during removal and energy recovery. That is because the flame retardant is embedded in the polymer matrix.