The CentriCut granulators from NUGA AG Kunststoffschneidmühlen, Balgach,
Switzerland, now make grinding of plastic parts and surplus production material even more efficient, as the producer has been able to further increase the possible lifetime of the parts exposed to high wear.
The equipment, that has been designed to handle different throughput levels, has been already characterised up to now by its particularly high cost effectiveness, as it consumes up to around 50% less energy than many conventionally designed granulators, due to its patented rotor design and material feeding via a conveying screw. Use of materials with optimised wear resistance in the construction now means however a further reduction of long-term operating costs.
Gunter Schippers, Marketing and Sales Manager at NUGA says: - On account of the tough conditions of use for granulators, the costs of purchasing replacement parts and of parts exposed to high wear represent a significant proportion of overall operating costs. The wear testing equipment that we have recently installed at our company now gives us the possibility of optimising the selection of materials and coatings that we use from the tribological point of view, to thereby extend lifetime and so to offer our customers real financial added value. The first results have already been taken up in series production.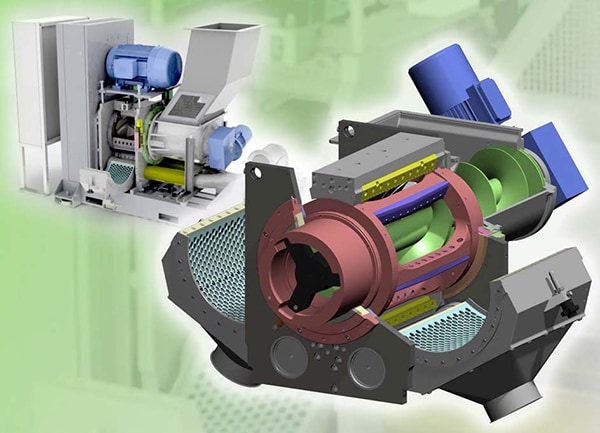 The product programme of the worldwide patented energy-efficient and cost-effective CentriCut plastics granulators consists of four basic types, for use as production granulators by plastics recyclers, as central granulators for injection moulding companies, as machine-side granulators for blow moulding machines, as well as secondary granulators in two-stage shredding and granulating lines.
The CentriCut 33r model has been optimised for grinding smaller to medium-sized parts, sprues and hollow items up to volume of 5 litres, with throughputs of up to 800 kg/h. The 44 series is suitable for large parts up to volume of 10 litres and reaches throughputs of up to 1,500 kg/h (44r model), 2,000 kg/h (44sr model) and 3,000 kg/h (44slr model).