At Interpack 2008, DuPont will emphasise its involvement in the provision of polymers for packaging solutions which combine high productivity, cost efficiency and sustainability. The company`s sustainability offering comprises innovative approaches to reducing and removing packaging, as well as the development of renewable and recyclable resins and modifiers.
The DuPont exhibit at Interpack 2008, 24-30 April 2008 in Düsseldorf, Germany, will reflect the company`s multifaceted offering of sustainable materials for the packaging industry. These include proprietary, renewably sourced resins for packaging applications, two of which, DuPont Biomax TPS thermoplastic starch and Biomax PTT (PolyTrimethylTerephtalate) an injection moldable nonreinforced polyester type resin, will be launched at the show.
An announcement of the winners of the 20th DuPont Awards for Packaging Innovation, which since this year has a new focus on sustainability, maintains the theme of the DuPont display, which can be found in the Bioplastics Association area of Hall 7a, stand number E19.
DuPont initiatives for sustainable packaging are based on a holistic approach to the packaging market. - Our sustainable solutions comprise new and innovative approaches to reducing, removing and recycling packaging, as well as the development and introduction of renewable resins and modifiers - explains Jonathan Cohen, European marketing manager for sustainable materials at DuPont Packaging & Industrial Polymers.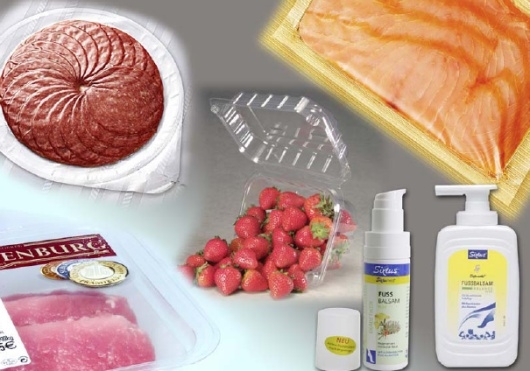 A specific example of DuPont innovation for reduced packaging is its recently-launched Biomax Strong modifier, a toughener for bio-based, biodegradable polyactic acid (PLA). Its adoption enhances PLA`s high performance attributes, with the potential for downgauging in packaging material volume and further production efficiencies.
The DuPont strategy for renewably-sourced materials includes the creation
of high performance packaging polymers, with a renewable content of at least 20 percent by weight, which either meet or exceed the performance of equivalent petroleum-derived products. Resins for renewable packaging, to be launched at Interpack 2008, are Biomax TPS thermoplastic starch-based sheet and injection-moulding grades and Biomax PTT injection moulding grades.