Clariant
's Additives business unit, a major supplier of products for functional effects in plastics, coatings and printing ink, is making its NPE 2012 debut.
Clariant is showcasing several innovative additive products at the show, including four FDA-compliant grades of Licocene metallocene polymers for polyolefins; Nylostab S-EED multi-functional additive for polyamides; Hostanox P-EPQ processing stabilizer for thermoplastics; and Exolit non-halogenated flame retardants.
The company is also hosting in its booth the Phosphorus, Inorganic and Nitrogen Flame Retardants Association (pinfa) as part of its charter membership in the new North American chapter, pinfa NA.
"We're very excited to be at NPE 2012 to showcase the value and tremendous versatility of our performance additives, said Michael Harris, head of sales, Additives Business, North America, Clariant. "We are also very pleased to be helping promote the outstanding environmental work being done by pinfa.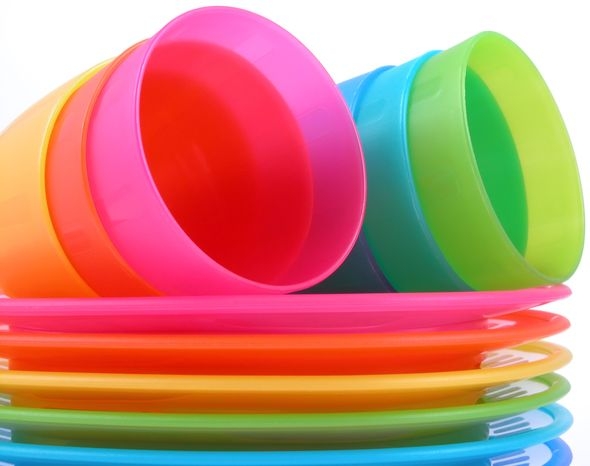 Customer demand and the worldwide growth of our technologies – particularly for our Licocene polymers, Hostanox antioxidants and Exolit flame retardants – is very strong, and we are developing future solutions in the stabilization of agricultural film with our Hostavin NOW XP product line. Our Licocare SBW 11, a renewable high performance lubricant for polyvinyl chloride under development, also holds great promise."
Clariant's FDA-compliant Licocene PP polymers for food contact applications are excellent dispersing agents for colorants, other additives and fillers. Designed for polypropylene used in packaging and containers, three of the Licocene PP grades – 1302, 1502 and 2602 – function as carriers in compounds and concentrates and they can streamline handling and processing of clarifying agents. The Licocene PP 6102 grade, which is more crystalline, functions as a wax. These grades also meet European Union (EU) food contact requirements.
Hostanox P-EPQ is a highly effective processing stabilizer for polyolefins and engineering thermoplastics. By protecting against degradation from thermal oxidation, this technology maximizes yield and avoids waste. Hostanox P-EPQ ensures constant melt viscosity and color stability. It is especially valuable when working with recycled content.
Nylostab S-EED is a multi-functional additive technology designed especially for polyamides, which goes beyond conventional light stabilization. By improving melt processing, the product preserves polyamide resin integrity throughout the cycle. Customers benefit from reduced breakage of filaments during fiber spinning and enhanced dye affinity.
Clariant Exolit non-halogenated flame retardants enable manufacturers to comply with global environmental regulations, including the EU's Restriction of Hazardous Substances (RoHS) directive and Waste Electrical and Electronic Equipment (WEEE) directive, as well as leading eco labels.
Clariant offers a full portfolio for different types of resins and applications: Exolit OP grades for thermoplastics feature a proprietary organophosphinate formulation without red phosphorus or heavy metals; Exolit EP grades for epoxy thermosets and laminates provide highly effective protection at low dosage levels; and Exolit AP grades for polyolefins, based on ammonium polyphosphate chemistry, are characterized by extremely low smoke density.
Headquartered in Brussels, pinfa represents the manufacturers and users of non-halogenated phosphorus, inorganic and nitrogen flame retardants. The environmentally focused organization collaborates with government and non-government agencies, other industry associations and consumer groups to continuously improve these flame retardants throughout their life cycle.
As a founding member of the new pinfa NA chapter, Clariant is actively working to encourage membership and promote the organization's educational initiatives. Clariant's booth features an exhibit by pinfa on improving the environmental and health profile of flame retardant products.
According to Marc Lebel, CEO of FRX Polymers, one of the members of pinfa NA, "We're proud to be a part of the expansion of pinfa to North America, where it will continue its proactive role in the adoption of environmentally responsible flame retardants. We commend Clariant for strong leadership in making this new chapter a reality, and look forward to working with its team to expand organizational membership."