Several types of flavoured vodka received a new way of packaging, six-pack coctail range.
New way of delivering party set has been launched by No.1; an alcoholic beverage brand uses Rapak bag-in-box technology. Six-pack coctail contains six 0.5 L alcoholic beverages and are available from duty-free outlets. There are two coctail options: one six-pack coctail contains: vodka, gin and four types of vermouth (Bianco, Extra Dry and Rosso: Sweet and Bitter); second party pack consists of rum, gin, vodka and three flavured vodkas: banana, kiwi and chocolate or orange. New six flavours combination is also available in larger-sized.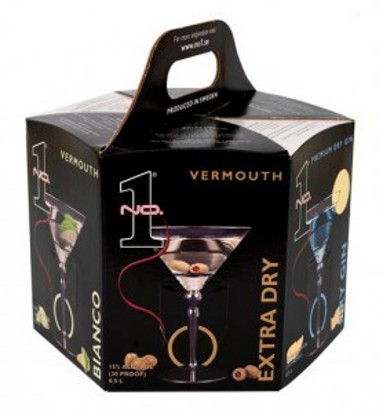 No.1 is a pioneer in launching alcohol beverages in bag-in-box form to the market. Last year the combination of gin, rum, vodka in 3 L bag-in-box have been introduced to the market.
"We started using bag-in-box technology because of the environmental benefits it offers as well as its stylish and appealing design, which is an important factor for customers in our marketplace. Its flexibility for consumers in terms of convenience of handling and easy disposal after use are key benefits", comments Marita Röksund of No.1.
Using bag-in-box in the alcoholic beverages industry attracts the interest by bringing a wide range of practical benefits. Bag-in-box are easy store at home and use during outdoor parties, it offers quick and simple applying. Bag-in-box format generate less waste, is light and poses no problems during transport, no breaks in and the production is inexpensive.Application of this technology will surely be more and more popular.