ArabPlast 2011 will be 25 per cent bigger than the 2009 edition, with the show occupying nine halls of the Dubai World Trade Center, following record number of exhibitors and sponsors.
ArabPlast, the Middle East's No 1 trade show for rubber, plastics and plastic processing, will be held from January 8 to 11, 2011, at the Dubai International Exhibition Centre.
The ArabPlast Summit, to be run concurrently with the exhibition, will discuss key challenges facing the growth of the raw plastics and petrochemicals in the GCC region. All India Plastics Manufactures Association, the Indian partners for Arabplast is also organizing a conference on the emerging opportunities in India in the plastics sector.
Al Fajer Information and Services and German exhibition organiser Messe Dusseldorf are in a joint partnership to organise the ArabPlast exhibitions. The show is sponsored by major GCC industrial companies, such as Qapco, Borouge, Abu Dhabi Polymers Park, Petro Rabigh among others.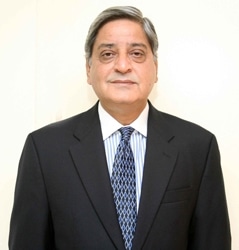 Mr. Satish Khanna, General Manager, Al Fajer Information and Services, Co-organiser of the show, said: "The growth of this show reflects the high global demand for plastics and its raw materials and of course the machines. ArabPlast has defied recession, with the 2009 edition ending on a very successful note, and the 2011 show registering a dramatic