Date:
-
Location:
Cologne,

Germany

,


Maritim Hotel Cologne Germany
Organizer

Applied Market Information Ltd. 6 Pritchard Street Bristol BS2 8RH United Kingdom

Phone:

+44 117 314 8111

Fax:

+44 117 311 1534

www:

e-mail:

er@amiplastics.com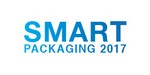 Smart Packaging is the international conference that will enables packaging specifiers, users and producers to learn about the latest active and intelligent packaging technologies and how they may be applied to add value, strengthen brands and improve consumer appeal. This high-level two day event will explore the full range of technologies, from gas scavengers and anti-microbials through to anti-counterfeiting and traceability tools. It will look at new tools for monitoring product storage and the latest technologies for communicating with consumers, including development of smart labels and integration of RFIDs and other electronic systems.

The Smart Packaging conference ​brings together brand owners, retailers, packaging producers, plastics and additive suppliers, active and intelligent technology developers, and processing machinery experts to explore the full range of available and emerging technologies and provides the ideal environment in which to explore the packaging needs and expectations of brand owners and consumers, as well as the challenges of implementing active and intelligent technologies within existing supply chains.

| | |
| --- | --- |
| Organizer : | |
| | AMI provides market information, conferences and books to the plastics industry worldwide. |