Pira Packaging Summit 2014
Organizer

Cleeve Road, Leatherhead, Surrey KT22 7RU, United Kingdom

Phone:

+44 1372 802 037

Fax:

+44 1372 802079

www:

e-mail:

schau@smithers.com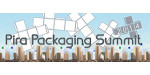 Pira Packaging Summit 2014 to focus on the new world order of packaging
The number one event in the packaging calendar has been confirmed for 2014. Smithers Pira's flagship packaging conference: Pira Packaging Summit, will be taking place at 230 Bishopsgate in London, UK from 11-12 November 2014.
Join us in London, UK from 11-12 November 2014 for the upcoming Pira Packaging Summit as we prepare the packaging summit for the new world order
This year's Pira Packaging Summit will be focusing on the new world order of packaging and feature a conference programme that will update delegates on the new age of packaging that is emerging over the forthcoming years and how we can prepare for it.
With the rapid growth of online shopping, the role of packaging has been heavily impacted.
However brand owners and online retailers should embrace this new era as there are great opportunities to create a significant competitive advantage in the marketplace.
Hear from a host of industry experts and visionaries at the Pira Packaging Summit 2014 as they take the stage this November to share their knowledge on a variety of fresh topics from new packaging technology to consumer behaviour, including sessions on:
Consumers demanding more for less
Internet of things - how will packaging function (attract, communicate, add brand value)
Broadening scope of price comparison sites
Has packaging become just a picture on a screen?
You won't want to miss out on the biggest dialogue to impact the future of the packaging industry.
Register your ticket for the Pira Packaging Summit 2014 and join over 170 packaging professionals in London this November.