Pakfood 2017

Pakfood Fair of Packaging for Food Industry
Date:
Location:
Poznań,

Poland

,


Poznań International Fair Głogowska street 14 60-734 Poznań Poland
Organizer

Międzynarodowe Targi Poznańskie sp. z o.o., ul. Głogowska 14, 60-734 Poznań

Phone:

+48 61 869 26 00

Fax:

+48 61 869 29 53

www:

e-mail:

Elzbieta.Cytrynska@mtp.pl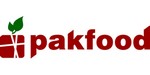 Poznań International Trade Fair is the host of two business meetings for the food packaging industry branch. The PAKFOOD trade fair is organized on odd years, while the TAROPAK trade fair is hosted on even years. But it is only during the PAKFOOD trade fair that people from the food packaging industry have the chance to utilize the potential of an event dedicated strictly to food packaging. The POLAGRA-TECH trade fair, held at the same time, presents further business opportunities for the exhibitors.
Across the entire packaging market, over 60% of products are dedicated for use in the food industry. PAKFOOD is the place to present worldwide trends in packaging techniques, packaging production technology for the food industry and packaging design. Meetings and conversations about the future of the food packaging sector and a forum of modern solutions including packaging, machinery and technical consulting aimed at a focused group of recipients all take place here.
Previous editions