Packaging Outlook 2011

New Packaging Outlook event in 2011
Date:
-
Location:
Atlanta, Georgia

,

United States of America
Organizer

Packaging Strategies 600 Willowbrook Lane, Suite 610 West Chester, PA 19382 United States of America

Phone:

+ 1-800-524-7225

Fax:

+ 1-610-436-6277

e-mail:

Meetings@packstrat.com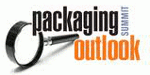 This 1 1/2 day consumer-focused conference will capture many of the trends, issues and approaches on the leading edge of packaging and the consumer markets that it serves. Some of the industry's more impressive outside observers – the key influencers and distillers of these trends – has been gathered to share their vision of "what's next" in packaging over the upcoming 3-5 years, where the consumer market will be, and how the packaging industry will need to react and respond aggressively. More importantly, Packaging Outlook Summit will help attendees get a competitive jump on industry trends so you can begin to shape your business now to better meet the shifting winds of a changing marketplace.