After the introduction of numerous new products at the K 2016, the main challenge for 2017 is the consolidation of all these novelties. In the injection molding machine segment, for example, the servo-hydraulic SmartPower series and the MicroPower series designed for the production of micro parts were extended by the addition of multi-component technology models. The new UNILOG B8 machine control system running under Windows® 10 IoT and equipped with a swivel-mounted 21.5" full HD multi-touch screen is now available for all machines from the PowerSeries. Furthermore, WITTMANN BATTENFELD is now offering the MacroPower series with a maximum clamping force size of 2,000 t. In addition, the high-speed model EcoPower Xpress launched at the K with 400 t clamping force will be supplemented by a 500 t version this year.
In the robot segment, the new, favorably priced PRIMUS 16 robot series, the large W863 pro model with 70 kg load capacity and the new R9 robot control system have been rolled out. The R9 control system includes a virtual model of the relevant robot, which enables simulation of the robotic process at any time for testing and production verification processes. A new wizard for easy generation of teach programs has also been integrated, which introduces users to the process and parameter setting options with the help of the virtual robot. In the area of peripherals, the new G-Max series of granulators with a hybrid cutting rotor was presented, along with the TEMPRO plus D250 oil temperature controller and the net5 control system, which is suitable for models ranging from stand-alone material loaders to medium-sized central systems.
All new products from WITTMANN can be connected to the B8 machine control system via "WITTMANN 4.0" software and router technology. In this way, a uniform communication system via OPC UA, a plug & produce functionality for extremely easy automatic generation of production cells, and central operation via the B8 control system's monitor screen have been realized.
Michael Wittmann comments: "2017 has got off to an excellent start for us, and we will be very likely to exceed 400 million EUR in sales this year. We are looking forward to an exciting year with a great variety of challenges and tasks."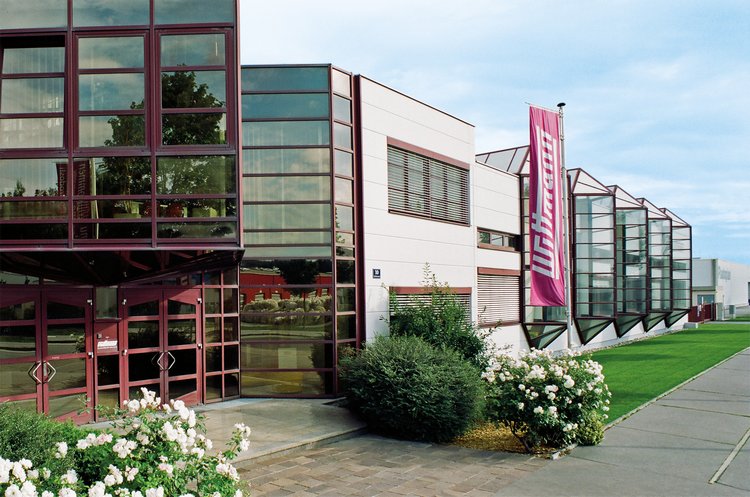 WITTMANN Vienna