A good packaging solution not only transports, preserves and helps to sell its content; according to the beliefs of plastic packaging producer Superfos it also leaves behind a carbon footprint as small as possible. Therefore Superfos is constantly working to reduce the carbon footprint of its packaging which again helps its customers to reduce their footprint.
Most recently the company has invented a new co-injection method which makes it possible to use both virgin PP and up to 40 percent recycled material PP in the same packaging design. Corporate Sales & Marketing Director Soren Marcussen says:
"By using our innovative co-injection process, we're able to recycle a lot more which is one of the goals of our carbon strategy. We see a lot of potential in the co-injection process and are therefore very proud of the fact that it is nominated as a Coup de Coeur at Emballage 2010 as one of the best innovations of the year in our industry."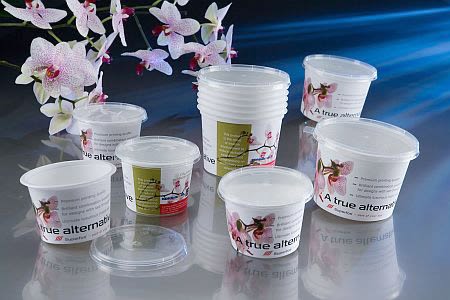 The new process injects recycled material between two layers of virgin material. Only the virgin material is visible and in contact with the content of the pack.
Another area where Superfos focuses its sustainability initiatives and product development is to reduce the weight of its packs. An example is SuperLight, a thin-wall product range introduced earlier this year by Superfos. Soren Marcussen says:
"Weight reductions is a constant focus area and this has led to the introduction of the innovative SuperLight range. Lighter packaging saves costs and diminishes the carbon footprint of the packaging. Thanks to the light weight of plastic, you can load a truck with up to four times the amount of containers compared to the ones made of traditional packaging material and this saves fossil fuels during transportation."
To make sure that sustainability assessments of packaging are made on a correct basis Superfos has developed a CO2 calculator which is certified by the independent British organisation Carbon Trust. The calculator ensures precise calculations about the life cycle environmental effects of various packaging solutions.