Printpack's 10,000 sqm Kutno (Poland) manufacturing plant has reached the first anniversary of its opening with a tally of significant achievements – gaining quality and packaging standards along with a raft of global brand customers.
The €40 million plant, which opened in late 2010, houses new rotogravure and flexographic printing equipment, as well as a laminator, which allows for more complex laminated structures. As a result, new applications are being made available including lidding, pouches and shelf-stable rigid packaging – all manufactured to a suite of international standards.
The Kutno plant has increased Printpack's presence and capability in Europe and will support the company's offer of fixed colour palette technologies designed to provide better efficiencies and improved graphics.
Printpack European Sales & Marketing Director Peter Cuypers says: "We are aware that there is a move towards flexible packaging formats and away from more traditional rigid structures such as glass and PET, and have invested in the equipment that allows us and our customers to keep one step ahead of the market. This approach has been validated through continuing support from existing companies and a number of successful audits and approvals from some of the world's leading food and beverage companies."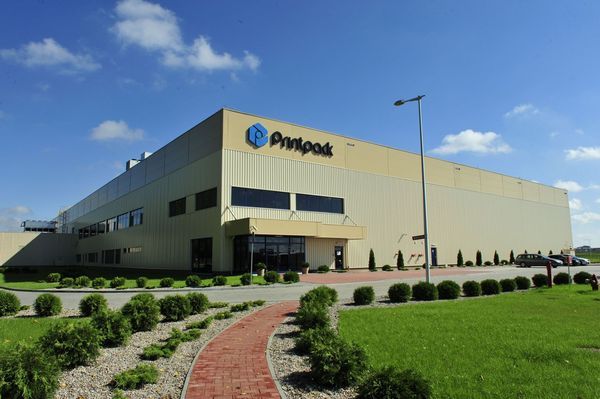 In 2010, the Kutno plant was awarded a 'Recognition of High Achievement – Superior' rating from its first AIB audit and maintained this 'Superior' rating in the 2011 audit. In 2011, the Printpack Kutno plant was awarded certification in the BRC/IoP Global Standard for Packaging and Packaging Materials in the high hygiene risk category. The plant was also awarded ISO 9001 certification during 2011.
Printpack Poland HR manager Krystyna Napieraj-Gadawska says: "It has been challenging and demanding to recruit and train the whole team from scratch in such a short period, but we worked together successfully building our group, including an IT division that supports our operations and quality management systems. We now employ around 100 associates and we are looking to grow this further, focusing on finding the best people for the job. While the AIB target dates were challenging, our team in Kutno was committed to making it happen, and we came through with 'Superior' ratings, which reflects our associates' focus and drive."
Cuypers adds: "We believe that we now have the best equipment and the best people on-site, and we have had a very successful first year in Poland – we are already manufacturing packaging for many of the world's leading brands. The training and development of the Kutno associates has been supported by a wide range of Printpack people. We could not have reached all of these milestones without our colleagues in the UK and US. Their knowledge and support has been essential for the development of the Kutno plant. With this global support we will continue to expand our footprint in Poland with investment in additional capability and new technologies."