Netstal will present the production of ultra light petri dishes in an 8+8 cavity mold at Fakuma in Friedrichshafen (Hall A7, Stand 7304). In doing so, the Swiss machine manufacturer will demonstrate its top standards of application and system expertise in the production of medical parts.
Maximum-performance production cell for the manufacture of petri dishes
"Together with experienced system partners, Netstal offers turnkey solutions that meet the demands of speed, cleanliness and top cost effectiveness that are placed on petri dish systems ranging from 2+2 to 16+16 cavities," explained Dr. Patrick Blessing, Head of Business Unit MED at Netstal. "We offer solutions from the granulate to packaging, regardless of whether a corona treatment must be integrated, the stacking height must vary or a tubular bag must be labeled. Everything is possible and does not influence the speed," continued Blessing.
At Fakuma 2014 in Friedrichshafen, Netstal will present the high performance of its solutions using the example of an 8+8 cavity production system. With a cycle time of less than 3.7 seconds, petri dishes with a diameter of 90 mm will be manufactured on an Elion 3200-1000 with a mold supplied by the Swiss firm Schöttli. The material is a polystyrene with a mold flow rate of less than 3.5 g/10 min that has been approved by the American regulatory agency FDA. The process is automated using a handling device supplied by the German company Geku. German firm Motan is responsible for material preparation, while the cooling device is supplied by Single (Germany).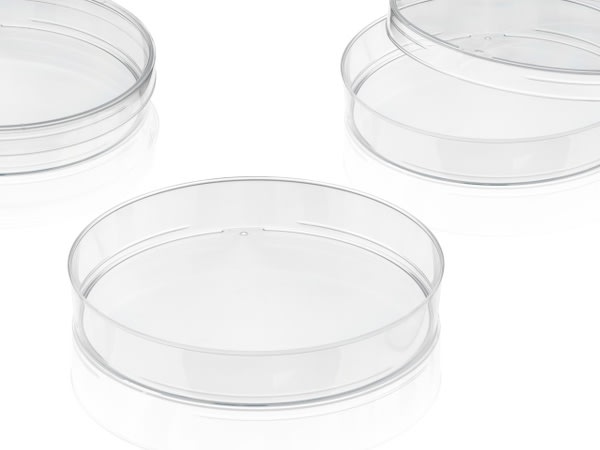 Production of IML cups and bottle openers at partner stands
At the stand of Netstal's German partner Roth Werkzeugbau (Hall A1, Stand 1332), Netstal will be demonstrating the production of an 8-gram polystyrene drinking cup on an Elion 2800-2000 with a 4-cavity mold and in-mold labeling. The cycle time is a rapid 3.9 seconds. The process is automated using a handling device supplied by Waldorf (Germany).
Netstal is teaming up with Germany-based partner Geku Automatisierungssysteme to produce a polycarbonate bottle opener on an Elion 800-130 at its stand (Hall B3, Stand 3107).
Optimum guidance when it comes to cost efficiency and quality
Netstal's complete system solutions are based on its acclaimed top-quality machine series, which include the PET-LINE and PETForm for the manufacture of PET preforms and the Evos and Elion for bottle caps, thin-walled packaging and medical parts. All of these series are characterized by utmost reliability, incredibly low energy consumption and maximum output. "These benefits help our customer base to produce locally and competitively thanks to the lowest possible production costs," emphasized Markus Dal Pian, Vice President Marketing & Sales at Netstal.
Exciting short presentations at the Service Symposium
As part of Fakuma 2014 in Friedrichshafen, the Netstal team from Service & Solutions invites all customers to the Service Symposium. There, customers will be able to learn all about our optimized support throughout the entire life cycle of our machines. Exciting short presentations will be held to provide information about our solution-oriented services and innovative products. Afterwards, our experts will be available for question and answer sessions.