For the 16th time the plastics industry will meet from May 29 through June 1, 2012 for the annual Plastpol tradeshow in Kielce, Poland. Approximately 700 exhibitors from 30 countries will welcome 17,000 visitors at the Targi Kielce Congress Centre. Ferromatik Milacron will be at the show in hall G (booth 22).
The injection molding machine manufacturer will present an F 80 from the new modular F-Series demonstrating production for a medical part.
"Following successful shows in Germany, Great Britain, the US and Italy, we are delighted to be bringing the F-Series to Poland for the first time," said Herwig Nowag, Sales Manager at Ferromatik Milacron. "We expect interest at our booth to be as strong as it has been in other countries," he added. There are now five clamping force sizes available in the F-Series from 800 through 3,500 kN. The series will grow as new machines are added. The complete F-Series portfolio will comprise 10 sizes ranging from 500 to 6,500 kN.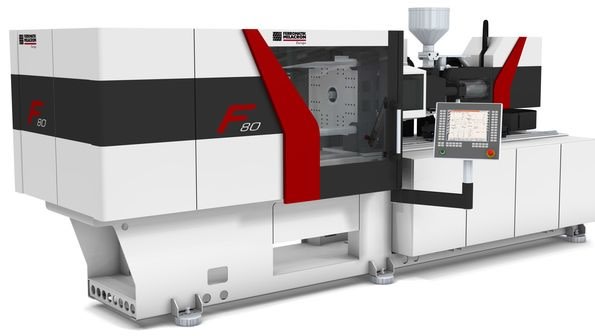 At Plastpol Ferromatik Milacron will present what is currently the smallest model in the F-Series, the F 80 with a clamping force of 800 kN. Outfitted with an Advanced Performance (AP) 40 injection unit, the machine reaches injection speeds of 500 mm/s. It features a 3-zone screw with a diameter of 40 mm and a length of L/D 22. Tie-bar spacing is 470 x 470 mm. The mold is from
Männer, which is based in Bahlingen
, Germany, just a few kilometers away from Ferromatik Milacron. The machine will produce 16 syringe cases with a cycle time of 8 seconds. The 4.25 g parts are made of the new, transparent polypropylene QR674K from Sabic.
Every injection molding machine has five individual machine axes. With the innovative modular design of the F-Series, each of these axes can be configured with electric or hydraulic drives. Thus every machine can be either all-electric, hydraulic, or a hybrid. The F 80 at Plastpol is a hybrid machine with electrically-driven clamping and plasticizing, and hydraulic power for ejection, carriage movement, and injection.
There are three types of injection units available with the F-Series: General Performance (GP), Advanced Performance (AP) and High Performance (HP). GP injection units can reach speeds of 330 mm/s with an injection pressure of 2,300 bar, and are well-suited for medical and consumer goods production. AP injection units can achieve speeds of 500 mm/s with a pressure of 2,300 bar, and HP injection units are capable of 1,200 mm/s injection speeds and 2,500 bar of pressure. These are mostly used for packaging, with the HP injection units providing ideal performance for thin-wall applications.