With its product range including various tube materials and accessories, tube production machines, process engineering tools and auxiliary materials, measurement and control technology, testing technology, and - the latest addition to the portfolio - pipeline and Oil Country Tubular Goods (OCTG) technology - Tube managed to bridge the gap between traditional tube production and processing and new processing methods.
- The two trade fairs, wire and Tube, have met all expectations we have of leading international trade fairs. For us, they proved to be outstanding platforms with the expected high level of sophistication of the trade visitors. The economic result is positive, while our customers are very concerned about the development of the raw material prices - states Dr. Ing. Joachim Schönbeck, Chairman of the Management Board of SMS Meer GmbH, Mönchengladbach and member of the management of SMS GmbH, Düsseldorf.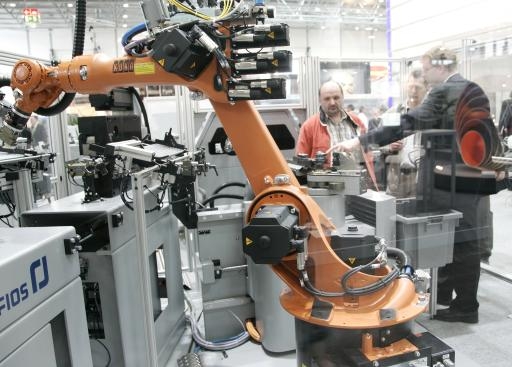 Visitors gave top marks to the results of wire 2008 and Tube 2008. All in all, 73,600 trade visitors came to Düsseldorf to attend the two number one trade fairs during the five fair days. The quota of international visitors is traditionally high. About 58% of the wire visitors came to Düsseldorf from abroad. A total of 40,700 visitors came from 72 nations, a number that exceeds the 2006 results by 3.9%. At Tube, the quota of international visitors was 52%, with a total of 32,900 visitors from 71 countries, a visitor plus of 9.7%.
wire attracted the most visitors from France, India, Great Britain and Northern Ireland, Italy, the USA, Poland, Brazil and Belgium. Tube visitors hailed from Italy, France, the Netherlands, Great Britain, India, Czech Republic, Switzerland, Belgium and Spain.
Most wire visitors were interested in machines and systems for wire production and processing, materials, specialty wire and cables, testing technology, measuring and control technology as well as process engineering tools. The visitors were mainly from the industry (80%), retail (8%) and the trades sector (4%). The areas of environmental technology and energy efficiency and logistics, which were premiered at wire, were assessed as important by 10% of the visitors.
Tube visitors were interested primarily in tubes and accessories, tube production and processing machines, and systems for the processing of tubes. Raw materials were also in high demand. 61% of the visitors came from the industry, 21% from the retail and 7% from the trade sector. Pipelines and OCTG technologies were assessed as attractive additions to the trade fair portfolio by 10% of tube visitors.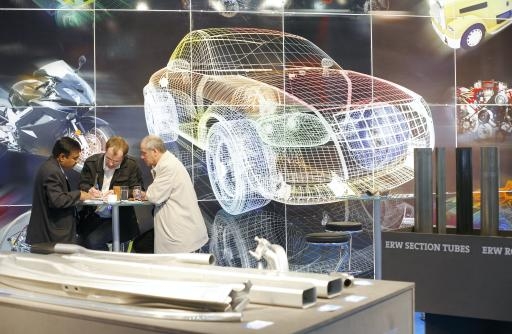 wire 2010/Tube 2010
The dates for the wire and Tube in 2010 have not been set yet. The organisers of the three trade fairs, Messe Düsseldorf for wire and Tube, and the VDW (Verein Deutscher Werkzeugmaschinenfabriken, German Tool Machine Plant Association) for METAV, will analyse the results of the exhibitor and visitor surveys during the coming weeks and then schedule the new dates.