Engel system solutions enable the optimum interaction of injection moulding machine, mould, process technology, automation and support. This improves overall efficiency while helping to develop secure yet cost-effective solutions for strictly regulated clean room operations. Engel will show how this is done at the Interplastica 2016 fair in Moscow, which takes place from January 26th to 29th.
For Engel, Interplastica 2016 will be all about medical technology. "For quite some time the market has been dominated by imported products. The quality of some of these can be low," reveals Olaf Kassek, Managing Director of OOO Engel in Moscow. "Despite relatively high administrative barriers to certification, more and more medical technology and lab technology products are being produced in the country. At the same time, demands on the quality of products as well as manufacturing equipment are rising." Thanks to its expertise in system solutions, Engel ranks as a preferred partner to the plastics processing industry on this market as well. In fact, Engel can already point to numerous references in Russia. "Where the injection moulding machine, process technology, mould and automation are coordinated around each other from the start, we can exploit efficiency potential to the full while optimising the manufacturing cell and minimising particulate emissions for use in a clean room," says Kassek. As a systems supplier, Engel is continually expanding its range of products that meet the requirements of good manufacturing practice (GMP); conveyor belts with a clean room design are also offered. The latest GMP-compliant peripherals from Engel include a gripper housing that facilitates the deployment of standard handling systems in a clean room. Around the world, Engel is supplying highly integrated and automated manufacturing cells for medical technology from a single source; on request, the company will also undertake full GMP documentation on behalf of customers.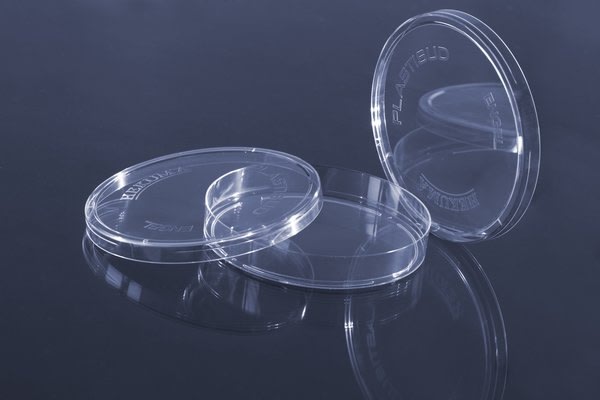 Large moulds on small machines
In the medical technology sector, maximum safety is the most important criterion; maximum performance and minimal unit costs are also long-established requirements in this sector. To achieve the shortest possible cycle times and low investment costs while ensuring the best possible safety levels, Engel uses tie-bar-less injection moulding machines to mass-produce consumables for medical technology and lab technology. At the Engel stand in hall 3 at the Interplastica fair, a tie-bar-less Engel victory 300 tech injection moulding machine will be used to produce petri dishes (four pieces per shot, each comprising an upper and lower section). The 4+4-cavity mould - produced by Plastisud of Castelnaudary in France - is very large in relation to the required clamping force, yet can still be installed on a 3,000 kN injection moulding machine thanks to the barrier-free mould area. "Because there are no tie bars in the way, the mould mounting platens on Engel victory machines can be fully used up to their very edges," explains Kassek. "In many applications, then, a smaller injection moulding machine than the mould size would normally dictate can be used. This cuts investment costs as well as operating costs substantially."
There are also benefits in terms of automation. As regards handling, it is possible to access cavities directly from the side without having to circumvent any obstacles, which helps to reduce cycle times. To manufacture the petri dishes, Engel has integrated a high-speed automation supplied by system partner Hekuma (Eching, Germany) into the overall concept. The manufacturing cell only needs 4.8 seconds to produce four petri dishes.
The Engel victory injection moulding machine presented in Moscow is fitted with a servohydraulic ecodrive - another factor in achieving efficiency. Thanks to ecodrive, the drives are idle and consume no energy during cooling phases, for example. Depending on the type of machine and the application, this cuts the energy requirement of hydraulic drives by 30 to 70 percent.
Close to its customers - anywhere in the world
With its systems expertise and focus on applications, Engel offers individual customers around the world a competitive edge by addressing their specific needs. The more complex the application, the more important is the company's proximity to clients, even at the project planning stage. Engel established a subsidiary in Moscow in 2006. Further service and training facilities are located in St. Petersburg and Nizhny Novgorod. Fifteen service technicians provide support to customers in Russia, both on site at client premises and through the Engel e-connect.24 service package. By means of a remote connection, the Engel technicians are able to view actual screen images on machine control units and even access remote systems. In this way, all manner of problems can be conveniently diagnosed and rectified via the Internet, which means the plastics processing firm does not need to engage in costly and time-consuming service on site. At the same time, a special spare parts warehouse and service hotline guarantee short distances and fast responses.
"We believe there is still great potential in Russia," emphasises Olaf Kassek. "At the present time, local production of high quality medical products, packaging and automobile components is being ramped up significantly for some 140 million inhabitants. To achieve this, the country will continue to have a need for high performance injection moulding machines and efficient technologies developed and produced in western Europe."