All-electric e-win for high precision and process consistency
In the injection moulding machines of the e-win series, all machine movements are performed servo-electrically. The high precision of movements ensures stable processes and a consistently high component quality, guaranteeing a rapid return on investment. Wintec enables processors to get involved in all-electric injection moulding technology at no risk and keep pace with the trend towards ever higher production quality.
The machines also allow for shorter cycle times. These are achieved by the parallel movements of the drive axles as well as the high acceleration, up to 22 m/s², of the injection axle. Additional factors relevant to efficiency are the low power consumption and the compact design.
At the Chinaplas, an e-win 1000-170 with a clamping force of 1,000 kN will be used to produce pump heads from fibre-glass filled PPS. These geometrically challenging parts, which are used in air conditioning systems in the car, will be removed from the mould by an Engel e-pic robot. This pick-and-place robot - like the viper, a product of the company group – combines linear movements with a swivel arm, and therefore does not require much space. The swivel arm is made of a composite lightweight material, which additionally increases the energy efficiency and dynamics.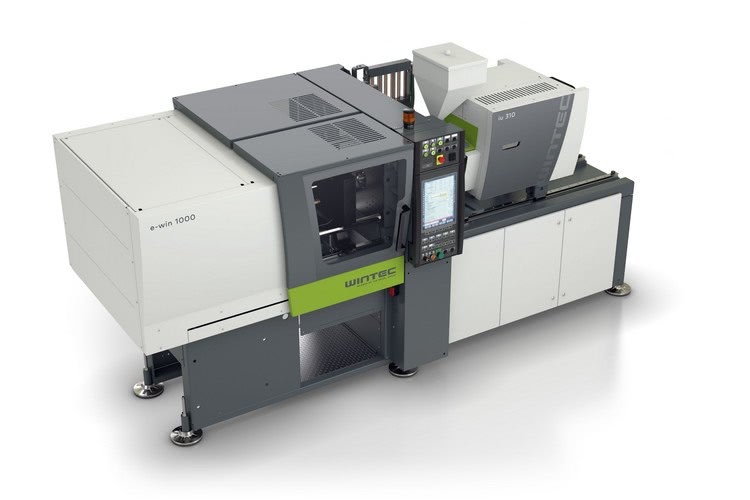 Rapid on-site service for high availability
Wintec machines are designed and developed in Europe and produced in China. Opened in 2014, the plant in Changzhou is tied into the global quality management of the Engel Group. Accordingly, the same strict quality standards apply there as in all Engel plants worldwide.
In addition to quality, service performance is decisive with respect to the availability of the injection moulding machines. Wintec is therefore continuously expanding its service network and operates spare parts warehouses in various sales regions.
Source: Wintec Engel Machinery