Coca Cola and ECO Plastics (AWS) set to double PET recycling facility to 75,000 tonnes per year.
Plastic recycling firm (and Petcore member) Eco Plastics (AWS) has announced a joint venture with Coca Cola Enterprises (CCE) to develop a £15m plastic recycling facility that is set to double the UK's ability to use recycled drink bottles.
The facility, built in Gainsborough, Lincolnshire, will allow the UK to process 75,000 tonnes of PET per year, up from 35,000 tonnes, said CCE. The recycling plant will also supply Coca Cola with enough UK-sourced, rPET to achieve its target of including 25% rPET in all its plastic packaging in the UK by 2012. The Department for Environment, Food and Rural Affairs called the scheme "an innovative blueprint for the future".
CCE GB managing director Simon Baldry said: "CCE is committed to transforming recycling in Great Britain. Our investment in this project with ECO Plastics will start to address the recycling challenges in this country.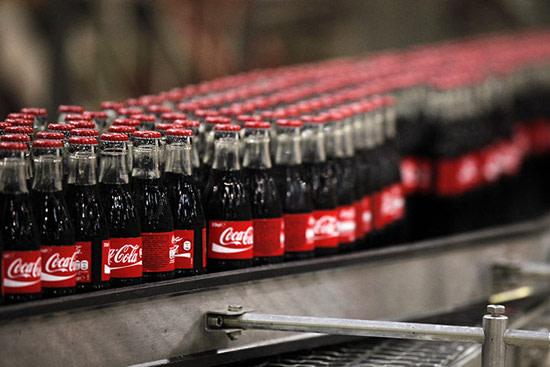 "British PET bottles will be recycled for re-use in packaging that will be sold from the shelves of British retailers. "The amounts of high quality rPET produced in Great Britain will more than double, enabling CCE to meet our ambitious target of incorporating 25% rPET in all our plastic bottles by 2012. "At the same time, we are working with our customers to encourage shoppers to recycle more as part of our wider sustainability efforts."
ECO Plastics managing director Jonathan Short said: "ECO Plastics has made huge strides in developing our business in recent years, to become the UK's leading plastic recycler.
"Demand for sustainable packaging in the UK has gathered pace in recent years, whilst the UK supply of recycled plastics has grown significantly. Coca-Cola Enterprises has recognised these trends and has taken positive action that will help accelerate UK plastics recycling. This is the 'low carbon economy' in practice.
"Having recently re-opened Europe's largest and most technically advanced plastics recycling facility and chosen a new name for a new chapter in our growth, we are thrilled to further expand operations through this joint venture."
The new plant is expected to be up and running next year and will create 15 jobs during the construction phase and up to 30 new jobs once it is operational. Defra waste minister Lord Henley said: "This investment builds on the public's enthusiasm for recycling and will make it easier for them to buy recycled plastic products such as the famous Coca-Cola bottle. It more than doubles the UK's ability to turn used drinks bottles into new ones, which reduces the carbon footprint of every bottle made, compared with using virgin material".