The industrial sector is exploring applications for new raw materials to gain agility and save natural resources.
With the "green economy" on companies' radar screens today, all sectors of the economy are faced with the challenge of balancing competitiveness with sustainability. Plastic resins, such as polyethylene, polypropylene and PVC, are serving as important allies by substituting products traditionally used in these sectors due to advantages such as increased durability, lighter weight, lower environmental impacts and productivity gains
Construction and agriculture are industries that have been investing in new compositions to ensure more sustainable development and meet the growing need for products that offer technical and environmental advantages. In this scenario, technology has supported the launch of new products, and plastic has emerged as a source of these new solutions.
"The portfolio of new product launches in recent years showcases the efforts of our Technology and Innovation Center to remain at the forefront of industry trends and identify intelligent solutions to the challenges our Clients face," said Luciano Guidolin, vice-president of Braskem's Polyolefins Unit.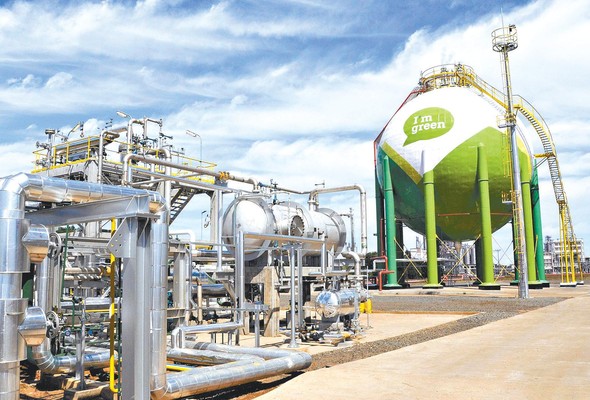 Even products already used by these industries, such as PVC, have begun to gain new applications. In November, Global Housing, DuPont and Braskem signed an unprecedented partnership for the launch in Brazil of a new concept in residential and commercial construction projects based on PVC. Known as the "PVC Concrete House," the technology represents an innovative and rapid way to construct different types of buildings on an industrial scale. The system generates less construction debris and reduces waste in the use of materials such as wood, which is currently used extensively in the construction industry.
Another construction material now being made from PVC is roofing tiles. In addition to the technical advantages inherent to the resin, such as resistance to chemical agents, lightness and durability, PVC roofing tiles remain highly stable even when impacted by storms, hailstorms and other inclement weather.
Like PVC, polypropylene is also being used as a building system. One example of this technology is Vale das Nuvens, a high-end hotel located in Guaramiranga that was completely built using this new construction technology.