Vietnamplas Hanoi 2012

The 8th Vietnam Int'l Plastics & Rubber Industry Exhibition
Date:
-
Location:
Hanoi,

Vietnam

,


VEFAC - Vietnam Exhibition-Fair Center (Giang Vo)
Organizer

Ministry of Trade- Vietnam National Trade Fair& Advertising Joinstock Company Yorkers Trade & Marketing Service Co., Ltd. Chan Chao International Co., Ltd.

Phone:

+886-2-2659-6000

Fax:

+886-2-2659-7000

www:

e-mail:

exfdp@chanchao.com.tw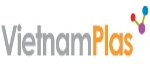 Vietnam Plastics & Rubber industry
:
The plastic industry in Vietnam has grown rapidly in the last few years. The plastics output grew by 30%, from 1600 MT in 2004 to 2100 MT in 2005 and it is estimated to be doubled by 2010 to 4200MT. Vietnamese plastics corporations, especially the small and medium sized corporations, are major producers of daily use household products. An estimated 90 percent of the household plastics products on Vietnamese supermarket shelves are from these enterprises, and daily use items compose 20 percent of the industry's total production. Plastic packaging accounts for 55 percent of plastic output, and nearly all the plastic packaging in Vietnam is locally made.

Exhibit Profiles
:
Plastics-※ Plastic Blending Machinery, Blow Molding Machines, Extruding Machines, Plastic Compounding Equipment, Plastic Cutting Machines & Cutters, Die Cutting & Casting Machines, Plastic Dryers & Mold Heaters, Injection Molding Equipment, Mold Cleaning Equipment, Spin Casting Equipment, Thermoforming Machines
Rubber-※ Blending Machinery, Mixing & Refining Machines, Product Molding Equipment, Flat Plate Vulcanize, Press & Molding Equipment, Quality Detection Instrument and Equipment, Measuring & Detection Equipment, Temperature Controller & Components, Electronic Automatic Instrument, Monitoring Device.
Plastics & Rubber Raw Material & Auxiliaries, Machinery Parts and Accessories