Plasticos 2011

International Exhibition of the Plastic Industry
Organizer

Banbaku Panana 123 1017 Buenos Aires, Argentina

Phone:

+54 (0)11 43741848

Fax:

+54 (0)11 43719994

www: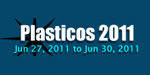 Official statement of the Plasticos 2011 organizers:

The Organization of PLASTICOS'2011 is in charge of BANPAKU S.A. , an Argentine company, and a pioneer and leader in the fair market on a national and international basis, with 38 years of impeccable career.

As it was evidenced in its almost 20 years of relations with the fairs of the sector whether in charge of the Integral Production or the General Organization, BANPAKU is synonymous of fulfillment and quality.

PLASTICOS´09 is the most convincing proof of this reality. We have overcome the worst international crisis in the last 50 years, the impossibility to enter merchandise into the port as well as the epidemic of influenza at its highest peak.

An impeccable fair was presented with enormous effort, in accordance with the importance of the sector, and the quality that has always characterized BANPAKU.

We would like to express our deepest gratitude to the exhibitors of PLASTICOS´09, which under these circumstances trusted the exhibition, BANPAKU and their own staff by accepting a challenge that was finally compensated.

The economists think that during 2010, the crisis will have finished and at the beginning of the 2011 a determined expansion will take place. The date of PLASTICOS'2011 is ideal, since the economy will be in its full growth and with excellent expectations.