Plastic Pipes 2014

International Plastic Pipe Conference
Organizer

Mrs Eva Balassa - Congress Kft. Szilágyi E. Fasor 79., 1026 Budapest, Hungary

Phone:

+36 1 212 00 56

Fax:

+36 1 356 65 81

e-mail:

ppxvii@congress.hu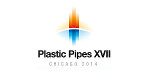 Innovation within the plastic pipe industry continues to play a key role in its commercial future. A preview of papers submitted for Plastic Pipes XVII reveals significant trends and ideas in the field of plastic pipe technology as well as an industry that is operating successfully on a larger world stage. The exhibition and conference will be hosted at (hotel location) in Chicago September 22 – 24 2014.

Stephen Boros, VP Engineering for Pipelines Plastics, LLC and chairman of the organizing committee for the event explains: "Global demand for plastic pipe systems is projected to rise 8.5 percent annually over the next three years. In North America, the shale energy boom has greatly expanded the use of plastic piping in the energy sector, and replacement of antiquated pipe networks by more durable and efficient plastic pipe materials using trenchless technology has become a major trend in all regions."

"Our conference will clearly reflect an increasing level of sophistication in the design, manufacture and use of plastic pipe systems in these markets. A total of 130 papers for presentation have been accepted by the conference review panel. All parts of the world will be represented showing what they are doing with plastic piping systems. And, as a measure of its interest, China will deliver as many as 20 of these presentations."

The main program will embrace technical and marketing issues relating to the design and development, testing, installation and operation of plastic pipe systems. Papers will offer new solutions to technical and engineering issues using plastic pipe systems and identify market and business opportunities for further growth in the use of plastic pipes worldwide."