Plastex Siberia 2011

7th International Exhibition for Plastics and Rubber
Date:
-
Location:
Novosibirsk,

,


ITE Siberian Fair
Organizer

ITE Siberian Fair 220/10, Krasny Prospekt 630049 Novosibirsk, Russian Federation

Phone:

+44 20 7596 5138

e-mail:

louis.sardinha@ite-exhibitions.com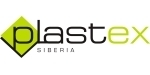 Plastex Siberia is the largest annual Plastex Exhibition held in Siberia and has attained interest from Austrian, German, Korean, Indian, Polish, Chinese, Romanian, Italian and Ukrainian Plastics industries who will return again in 2011.

Plastex Siberia 2011 will cover all areas within the package and plastics production and processing
and is set to attract over 5,000 visitors and 300 exhibitors from over 13 countries. Companies wishing to participate should book space now to ensure availability.

Plastex Siberia 2011 is held alongside FoodSib 2011 and SibPack 2011, the leading packaging exhibition in Siberia. Plastex Siberia takes place in December at ITE Siberian Fair, Novosibirsk, Russia.

In today's world, exhibitions are a rare chance for sellers and buyers to come together physically. They offer personal interaction with real buyers and a platform where products can be demonstrated, prices agreed, technical problems discussed and trust and credibility enhanced.