Plastex Central Asia 2009
Organizer

ITE Poland Sp. z o.o. ul. Wyspiańskiego 14/15 PL 60-750 Poznań

Phone:

+48 61 662 72 41

Fax:

+48 61 662 72 46

www:

e-mail:

info@ite-poland.com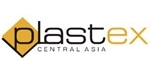 Plastex Central Asia 2009 is the third international trade exhibition for the plastics industry to be organised by the ITE Group in Kazakhstan.

The previous edition was a great success, reflecting the impressive growth of this new market in Kazakhstan.

The Plastex Central Asia 2009 exhibition will be held alongside the phenomenally successful World Food Kazakhstan exhibition which is the leading Food & Drink exhibition in Kazakhstan.

Kazakhstan is the commercial gateway into Central Asia, with the largest and wealthiest economy in Eastern Europe after Russia. The plastics industry in Kazakhstan is booming and boasts a growth rate of 13-15% per annum. International interest from Germany, Austria, India, Belgium, Italy, France, Russia and UK has helped to make Plastex Central Asia a truly international event.